Jul 2, 2022 12:03 PM Central
Beverly Jacobson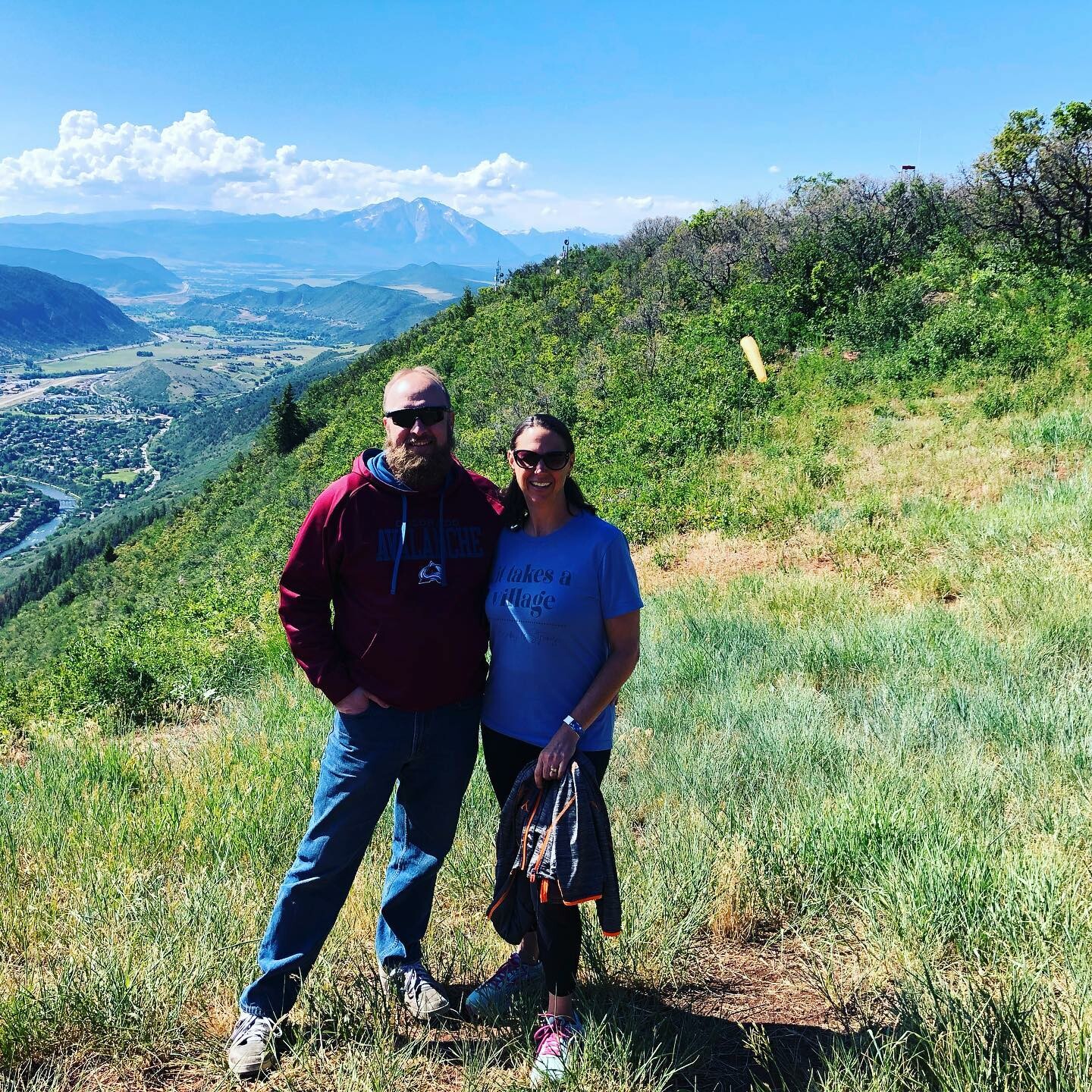 Last week Ted and I ran away to Glenwood Springs, Colorado, where we spent 5 days celebrating our 25 years of marriage! It was quite the team effort to get us out the door...two of our nurses agreed to work 12-hour shifts so that Verity could be cared for 100% of the time, and our respite provider also extended one of her shifts to help as well. Ted's mom stayed at the house to take kids to karate, supervise meals, and provide all-around Grandma fun, so much so that we aren't sure the kids really wanted us to come back, ha!
I've driven through Glenwood Springs a number of times on our travels, but I've never had the chance to stay there. (Ted remembers stopping with his youth group one year.) I've always loved the drive on I-70 through the beautiful Colorado mountains, but being able to stay and soak in the scenery was such a special treat. We enjoyed paragliding, caving, whitewater rafting, hiking, resting, swimming in the hot springs, and eating lots of great food without having to clean anything, lol. And we had the chance to look back over the years and recount God's faithfulness to us in so many ways.
In a world that says we should pursue our own individual happiness, we choose to grow together, to die to selfishness (not always successfully), and to elevate the eternal over the temporal. We choose to prioritize our relationship with Jesus, our marriage, and our family, in that order.
Ted, I'd choose you all over again! ❤️😍🥰 Our paragliding experience was a thrilling adventure, but it pales in comparison to living a full and abundant life with my best friend and lover. I could never have imagined what our life together today would look like when I nervously donned my wedding gown 25 years ago, but I knew you were the one God had picked out for me.
Thank you, Lord, for the gift of marriage! Thank you for my loving and faithful husband, a picture of how Christ loves the church. Thank you for the wonderful father he is to our 9 children, a reflection of your heart toward your creation. Thank you for fun and crazy memories, for adventures and experiences that shape and grow us, and even for the hard times and tears. We are stronger, more patient, quicker to forgive, and more Christ-like today than we were 25 years ago—and that is a testimony of your tender mercies on us as individuals and as a couple. May we be bold and faithful witnesses of your love and truth as you continue to shape and grow us as long as you give us life here on earth! May we seek first your kingdom and your righteousness, loving you and all others you put in our path. In the name of Jesus we pray, AMEN!!
Dec 9, 2020 06:56 PM Central
Beverly Jacobson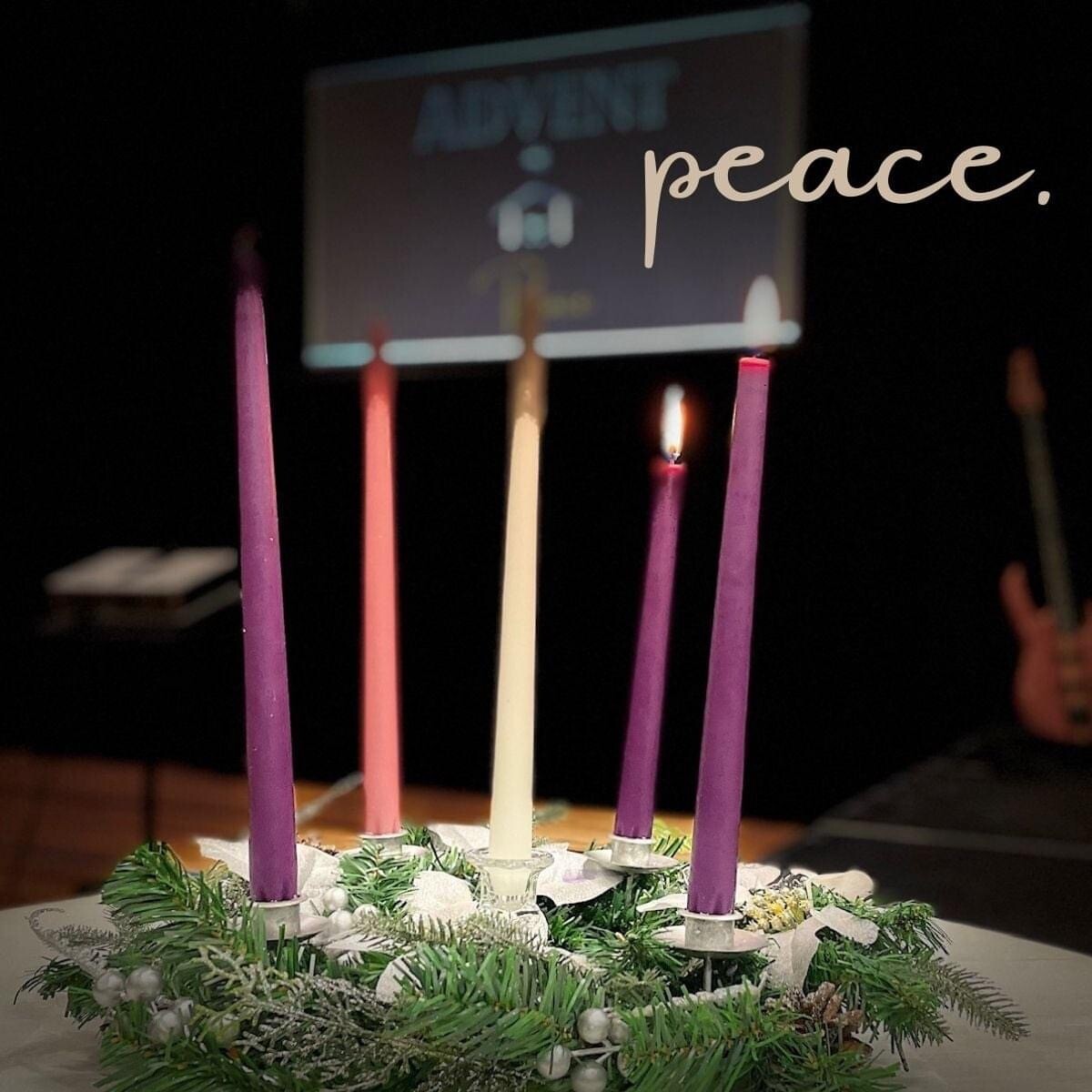 Three years ago our family had the opportunity to do one of the Advent readings in church. To be honest, I have no idea what we read or even which week of Advent it was. What I DO remember is what happened before church. We arrived in time to send our children to Sunday school and youth group, but I didn't feel like being with other people. Ted and I sat

in a fog next to Verity's stroller

in the gymnasium where the church service would be held the next hour. It had been another rough night, like just about every night was in 2017. Just as our interim pastor and his wife came to where we were seated to greet us, Verity began retching. Her vomiting spells happened about 6-8 times a day. Trisomy 18 kiddos tend to have GI issues, but this was getting out of hand; Verity was losing weight, and at 12 pounds and almost 10 months of age, she didn't have much to lose.
The unexpected scene took the pastor's wife by surprise: copious amounts of liquid were coming out of Verity's mouth and nose as Ted frantically

whipped out the suction machine

while I mopped up the mess. (Yes, we traveled with a suction machine in those days. We lived in terror of Verity aspirating because of how frequently she vomited.)
When things were calm again, Gretchen asked if things like that happened often. I burst into tears. I couldn't help it. I was so tired, so weary, and somehow just so angry that people didn't know what our life was really like. I knew it wasn't Gretchen's fault that she didn't know, so I tried to describe life with Verity. She hardly ever slept, which meant we hardly ever slept. I couldn't leave her side for fear she would vomit and choke. The terror we lived with around the clock was ever present. I still remember the compassionate look on the faces of this couple, whose ministry we had sat under for several months by this point but who truly had no idea what our family was going through.
Half an hour later we stood in front of the church lighting a candle and reading words I can't remember. I felt like such a hypocrite, creating a picture of what surely looked from the outside like a perfectly lovely family. Two parents, nine children, the tiniest of whom was living a very precarious life. Little did people know what was happening on the inside: the deadness of my heart, the difficulties of my marriage, the near-destruction of my mental and emotional health. I didn't intend to put on a show; I would have gladly shared our struggles with others. And I think I tried. It's not that people didn't care or didn't ask, but somehow there just wasn't time or energy to sit down and lay it all out.
Fast forward three years...our church now has a new full-time pastor, and our family was asked to do the reading for the second Sunday of Advent 2020. We relit the first candle, Hope, reminding the congregation (and ourselves) of the hope we have in Christ. Next, we lit the second candle, Peace, testifying to the fact that Christ came to bring God's peace to us.
As I stood holding Verity on my hip while my sons and husband read their passages, I suddenly remembered that exhausting Sunday morning 3 years ago. We have come so far. Not only is Verity doing so much better health-wise, but our family is so much stronger for having gone through some really dark times and seeing the light of Hope and Peace shine in the midst of it all. When Verity squealed during the prayer, I couldn't help but feel the joy surge in my heart.
Hope. Peace. Joy. And LOVE--so much love. They were there all along, even when we couldn't feel their presence.
If you are experiencing a season of darkness, I pray you find the light of true Hope and Peace.
Father, we thank you for revealing yourself through Jesus, and we praise you for the greatness of your love. Help us to know your peace in our lives. When life does not go as planned, may we know and understand that you are with us and we can have peace and rest in your ways. May we also share your peace with others and live our lives more like Christ every day. In His name we pray, amen.
*******
If you're looking for support for your physical, mental, emotional, spiritual, and/or financial health, check out our free community Fit for Life!
Do you know someone who has received a devastating prenatal diagnosis? Please spread the word about a new support group, From Diagnosis to Delivery.
May 13, 2020 05:37 PM Central
Beverly Jacobson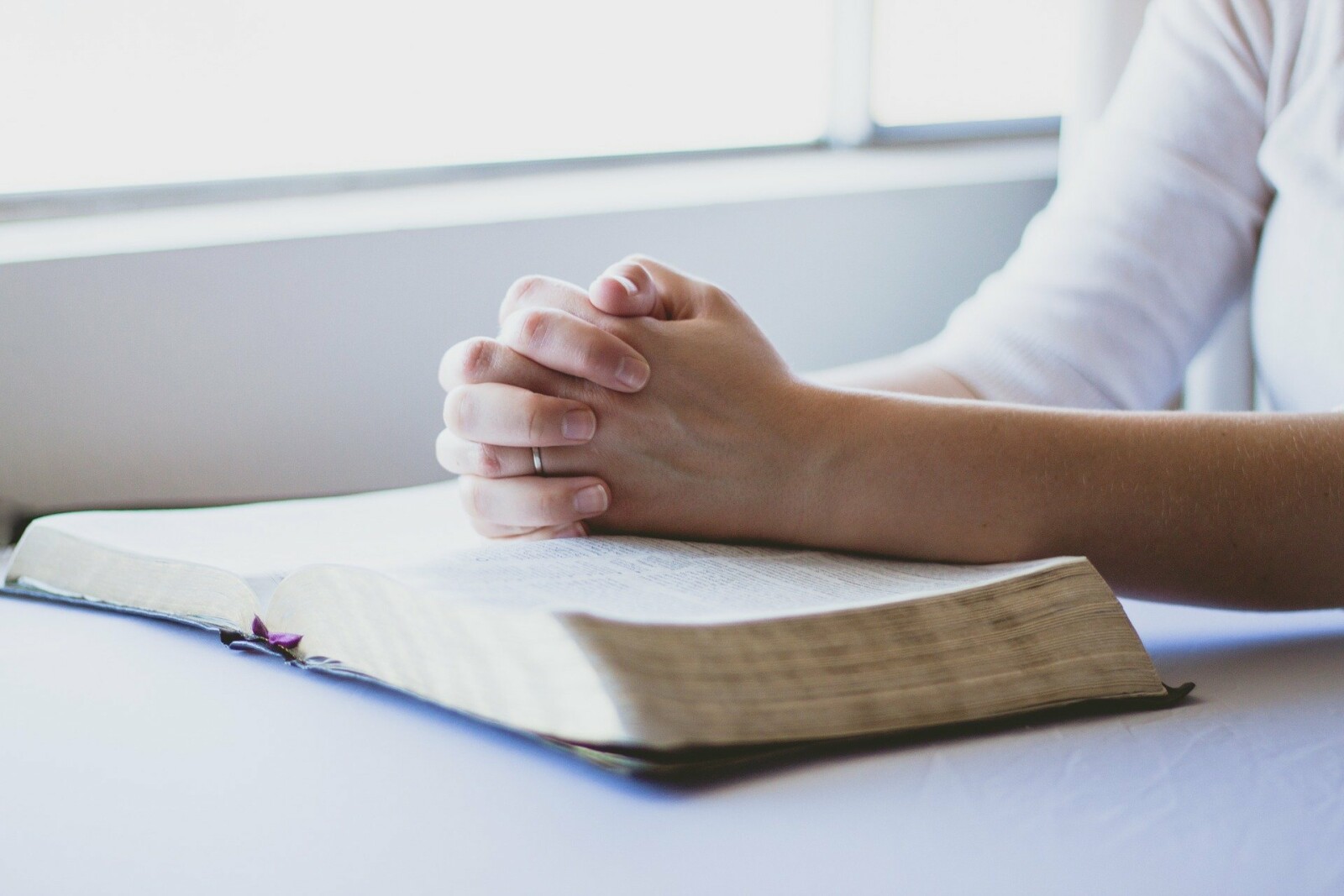 Yesterday I had the opportunity to meet up with my husband, who was leaving work a bit early. I had to drop off two teenage boys for a hike with friends (extra important given the recent lockdown). Since their meeting place was near my husband's route, and since my other children were well cared for (our nurse with
Verity, our special-needs daughter
, and teenage daughters watching the youngers), I thought it would be a good opportunity to grab a quick "date" with Ted.
We met in the Costco parking lot with nary a coffee shop in sight.
And we needed milk, eggs, lettuce, and...
And so...we ended up speeding through Costco (wearing masks and socially distancing, of course), checking out in record time, even purchasing toilet paper! (Perhaps life really IS returning to normal after all?!)
Our time was limited, and now we had perishable groceries to put away. So...we got in our separate vehicles and drove home.
What just happened?! A date is rare these days...why didn't we take advantage of the time alone to find a place to sit and talk? We let practicality win out. It takes time and effort to get to Costco from where we live, and since we were close...well, why NOT get our cartful of groceries and call it a day?!
This rambling post could focus on the importance of dating your spouse...which is certainly a worthy topic. I love dating my husband, and I'm all too aware that we desperately need to make that more of a priority, especially in this season of life when we have kids getting married and going to college as well as littles who still suck the life force out of us most days. I cherish time we can spend together, even if it's a simple walk in the neighborhood.
But God gave me an analogy last night as I was closing my eyes that burned into my brain so vividly I was still thinking about it when I went for a walk early this morning...
Maybe I don't exactly "date" God, but I do have an intimate relationship with Him, and I do make my time with Him a daily priority. Yet my prayer life often feels disjointed and scattered. All too often I intend to have a "coffee date" with my Lord and Savior (a relaxed time of praying, praising, and listening), only to find myself mentally rushing off to "Costco" (going over my to-do list)!
What is that phrase? The tyranny of the urgent? Why is it so hard to slow down, stop even, and listen? This is something I must continue working on. For my mental, emotional, and certainly spiritual health, I NEED those "coffee dates" with Jesus. I need to stop running mental errands and instead quiet my heart and mind.
Costco can wait.
Psalm 46:10..."Be still and know that I am God. I will be exalted among the nations; I will be exalted in the earth."