Jan 7, 2023 11:02 AM Central
Beverly Jacobson
As I prayed about how the Lord would have me direct my focus this year, I kept coming back to the image of a tree. Some of my favorite Scripture memory passages talk about trees. (I'll share more about those in posts to come!) And recently, as I looked at some bracelets hanging on my jewelry board, I remembered a theme we discussed in a women's Bible study some years back.
Be Rooted.
These are the words on a bracelet I purchased partly to support a friend's fundraiser and partly to remind myself of what we were learning as we took a deep dive into Colossians 2:6-7.
"So then, just as you have received Christ Jesus as Lord, continue to live in him, rooted and built up in him, strengthened in the faith as you were taught, and overflowing with thankfulness."
Let's break it down…
First of all, have you received Christ Jesus as Lord? This means you've recognized that your sins have separated you from our holy Creator God; that you've accepted the death of Jesus on the cross in your place; and that in believing in his death and resurrection, you've received forgiveness for your sins and have a relationship with God that will last for all eternity! Oh, sister, I hope this is true for you! Whether or not it is, I invite you to meditate for at least a few minutes on some words just a few verses down,
Colossians 2:13-15
.
So for those who have received Christ as Lord, we are instructed to:
Continue to live in him…
Rooted and built up in him…
Strengthened in the faith as we were taught…
And overflowing with thankfulness. (Notice how each part builds on the previous phrase?)
If you're an English nerd like me, you may find it interesting that only the first and last parts of the instruction are active on our parts. The rest is passive. Being rooted and built up in Christ, being strengthened in the faith, even the teaching of that faith–all of those things are done FOR us! A seed doesn't actively decide to send down roots as it grows. It just happens–provided, of course, that the conditions are right for that seed to grow! Likewise, our "rootedness" comes about as a work of grace on our behalf. We certainly have choices when it comes to the conditions surrounding our seed, though, don't we?
To foster conditions that would yield strong spiritual roots, I would suggest…
Watering our seed daily with the Word (Colossians 3:16, Isaiah 55:10-11)
Prayerfully spending time with the Son (see what I did there?! Son…sun…get it?!) (Colossians 4:2-4, 1 Thessalonians 5:16-18)
Guarding our hearts and minds, choosing to meditate on that which is true, pure, lovely, admirable… (Colossians 3:1-3, Philippians 4:8)
Dear homeschool mama, as this new year begins, are you rooted? I pray you are and that you know what to do to keep from being tossed by the storms of life! When YOU are rooted in your own relationship with Jesus, your children will learn to be rooted as well (just like the verse says, "strengthened in the faith as you were taught"). And helping our children be rooted in their own relationship with Christ will prepare them to fulfill God's purposes in their own generation!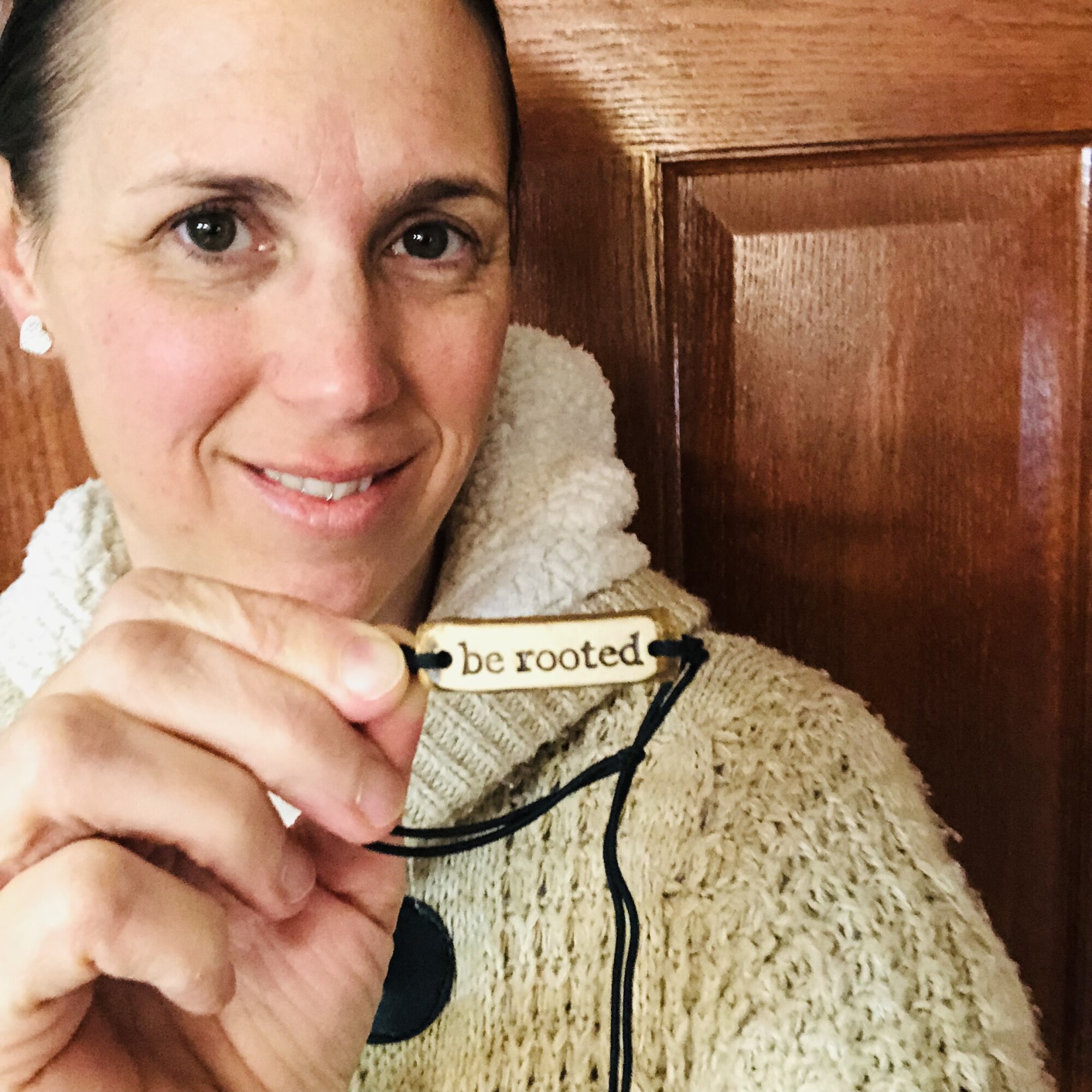 If you're not already in our supportive community for homeschool moms, I invite you to
join us
so you can receive encouragement as you grow your roots and help your children do the same!
And if these verses and thoughts resonate with you, I invite you to dig a little deeper with me in this
7-day "Be Rooted" challenge
. No sales, no spam, just short, daily emails with a more in-depth look at Colossians 2:6-7. If you don't already have a Bible study going, this might be a way to get back into the Word. And if you do, perhaps the daily opportunity to meditate on this portion of Scripture will encourage you to BE ROOTED!