Sep 11, 2021 03:42 PM Central
Beverly Jacobson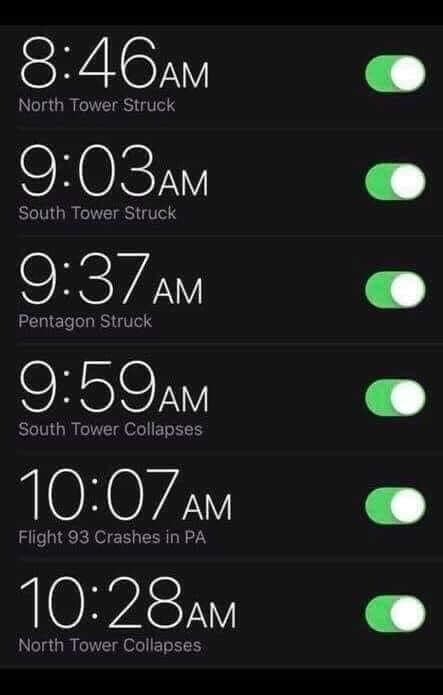 I set alarms on my phone so I could pause, reflect, remember, and pray today, the morning of September 11, 2021, twenty years after the most atrocious attack on U.S. soil. During most of that time span I was on a walk around our neighborhood, and the alarms seemed out of place on the otherwise peaceful trails. A clear blue sky with hardly a breeze made for a warm morning here in Colorado, but as I walked, all I could see were images from my memories of that morning two decades ago...
The basket underneath the stroller I pushed held the items I had purchased at the BX on base at Wright-Patterson AFB in Dayton, Ohio. My 11-month-old sat patiently in her seat while I listened in stunned silence with the other customers in line to check out at the commissary: the televisions suspended above the registers showed images of an airplane crashing into the North Tower. As we watched in horror, the South Tower was struck, and an elderly lady in front of me exclaimed loudly about the "pilot's mistake." Listening more closely to the commentary coming from the TVs, I couldn't help but correct her. "Ma'am, I don't think it was a mistake...they're saying the planes were hijacked."
I hurried back to our temporary lodging facility, the last day we were to spend in the TLF, since we were to move into our newly-purchased home the next day. I didn't know what to do other than turn on the news and wait by the phone for word from my husband, who surely knew more than I did about what was going on. He was, after all, an active duty Air Force officer with a security clearance.
The phone rang as family members reached out to see if we were okay. Yes...but no...I didn't know how to answer this question, for life as we knew it was surely over. The world seemed to be coming to an end, and I was never so relieved to have my husband home as I was that day when he rushed through the door to hug me and our daughter.
We couldn't have known then what the next 20 years would bring with regard to our family and our connections with these events:
Deployments to NORAD, Central Command, and Kandahar
A military career lasting over 22 years
Eight more children, 2 born while Daddy was on deployment
Advances...and setbacks...in the "War on Terror"
And where are we now?? The unity we felt as a nation in the days and weeks following the attacks...GONE. We are more deeply divided than I've ever seen in my lifetime, possibly more divided even than we were in the days of the Civil War or Civil Rights Movement. We can't even agree on basic things, foundational assumptions we used to take for granted. It's "us" and "them," and there are any number of issues to be on one side or the other:
People who think abortion is a right vs. people who think abortion kills an innocent child.
People who think men and women can choose what gender to be vs. people who believe we are born with either XX or XY chromosomes and that's that.
People who think vaccines should be mandated vs. people who believe in bodily autonomy and medical choice.
People who think everyone can have his/her own truth vs. people who believe truth is absolute, for all people in all places at all times.
People who think the USA is a horrible country in need of a complete overhaul vs. people who know it isn't perfect but believe its unique foundation set us up for long-lasting growth and leadership, even as we seek to make its ideals more accessible...so we can truly have "liberty and justice for all."
I don't know what I expected our country to look like 20 years after the terrorist attacks, but this is a far cry from whatever I would have envisioned. My heart is heavy for the USA and its citizens. Yet my hope is not in our nation or unified citizenry or political leadership. My hope is in Christ alone who reigns now and forever. One day His will truly will be done on earth as it is in heaven.
"But our citizenship is in heaven, and from it we await a Savior, the Lord Jesus Christ." - Philippians 3:20
Where is your citizenship? Oh, friend, I hope ultimately it's in heaven!
"Whom have I in heaven but you? And there is nothing on earth that I desire besides you. My flesh and my heart may fail, but God is the strength of my heart and my portion forever." - Psalm 73:25-26
Sep 11, 2021 02:47 PM Central
Beverly Jacobson
As a military wife, I'm angry that the sacrifices our family and so many others made now count for absolutely nothing.
As a Christian, I'm afraid for my brothers and sisters in Christ who are being hunted down and persecuted.
As a woman, I'm horrified at years of progress erased in one fell swoop, sending women back into the clutches of 8th century cavemen.
As a mother, I'm in agony at the thought of what is happening to innocent children where absolute terror and chaos reign. (Did you know Afghan fathers are weighing what is the lesser of two evils: to shoot their own daughters or turn them over to the Taliban???)
Billions of dollars' worth of military equipment, now in the hands of our enemies.
Biometric data of those who helped us, also in the hands of our enemies, who are hunting people down.
American citizens, stranded…abandoned.
The first military casualties since February 2020, lives lost in this…absolute disaster…I don't even have strong enough words to describe what has been happening.
This commander-in-chief needs to be held accountable for his lies and incompetence.
Photo from May 2011, saying goodbye to Daddy as he left for a year-long deployment to Kandahar. Three months later our 6th child was born.
My heart is just. So. Heavy.
Feb 13, 2021 12:24 PM Central
Beverly Jacobson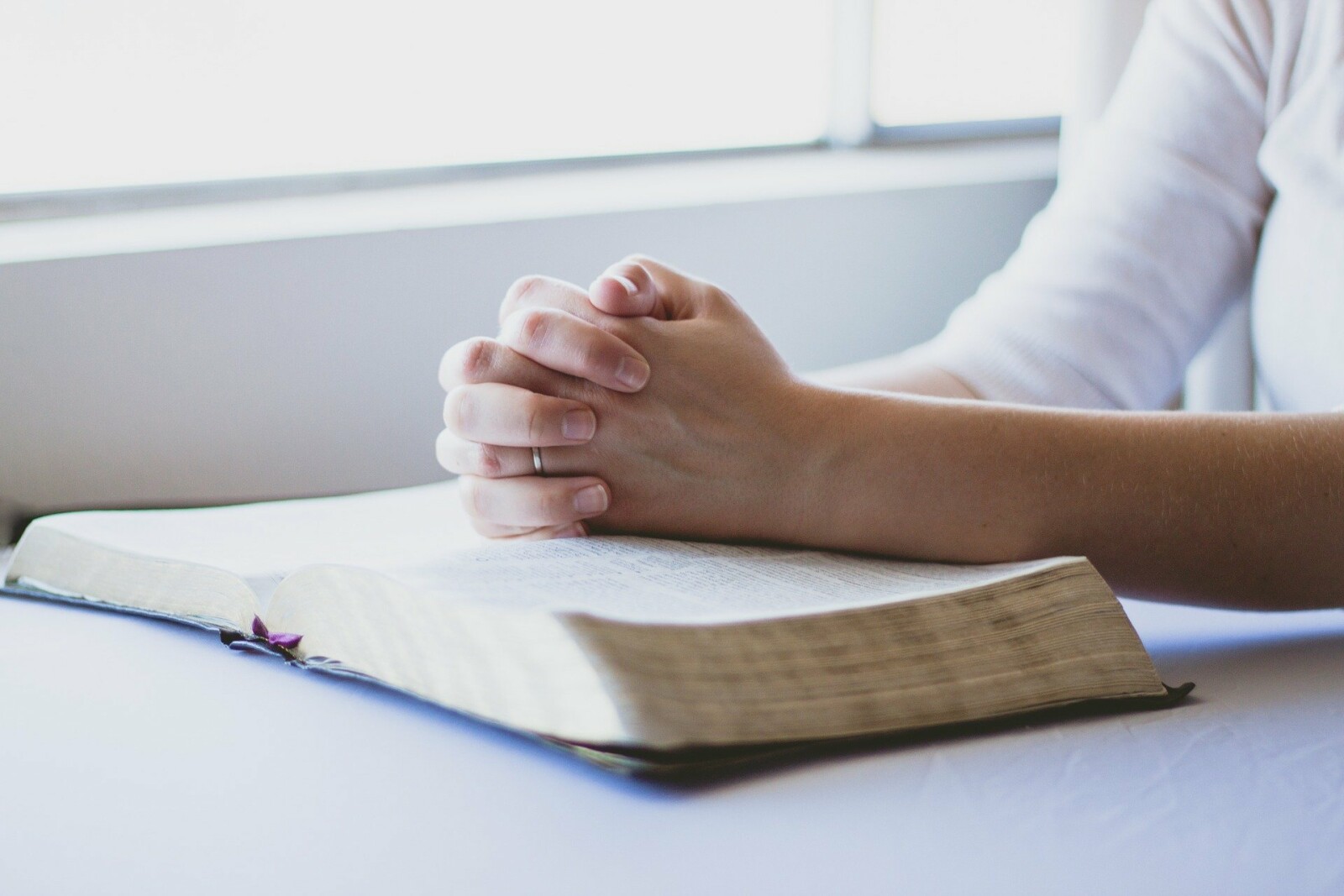 In my Fit for Life group, some of the members and I have been talking about the most pressing needs we feel we have currently: spiritual + emotional health. In pondering how to best support our group, I wondered in a post if a book study might be of interest, and we definitely had some positive responses!
I thought it might be easier to outline some potential books/studies here. Full disclosure, I have some affiliate links here, so if you choose to purchase a product because you saw it here, please know I appreciate your support!
Jennie Allen's Get Out of Your Head Study Guide is a workbook to go along with a 6-session study of the book of Philippians. My husband and I did this together pretty recently, but I'd be happy to do it again in a group setting. Because we've done it, we also have access to the videos that go along with it, so I can share my screen during our zoom meetings to watch Jennie's messages. (They are maybe 10-20 minutes long at most.) Jennie uses the book of Philippians as a springboard to discuss taking our thoughts captive before they take US captive.
If you like the topic of Option 1 but you're not sure you want a workbook (with homework, lol) plus video sessions, Jennie's Get Out of Your Head: Stopping the Spiral of Toxic Thoughts might be a better fit. We could read a chapter or so and have more of a freestyle discussion rather than being tied to a workbook. As I do not yet own this book, I don't know EXACTLY how it compares to option 1, but my guess is the content is very similar with just a different means of presentation.
If you'd rather delve specifically into how emotions affect us physically, with a smattering of spiritual elements as well (but in a different way than the options above), perhaps Karol Truman's Feelings Buried Alive Never Die book would get your vote. This is a well-known, often-cited resource that I ended up purchasing for our own family library, and I have referenced it a lot even though I haven't read all the way through it yet. My interest in the connection between our body, mind, and emotions continues to increase the more I learn, and this is a book well worth having even if it doesn't get voted into our book study!
From the author of the famous book Boundaries, Dr. Henry Cloud, is a newer resource that caught my attention: Changes That Heal. The first sentence in the book description says, "Many of us struggle with anxiety, loneliness, and feelings of inadequacy." Um, you think?! Check out the rest of the description to see if this might be a good fit for our book club. (Also, full disclosure, while I've seen excerpts from Boundaries, I've never read it, so perhaps that's an option...?)
I know this may be a little late, but because it captured my interest, I'll just put it out there. Paul David Tripp released Journey to the Cross: A 40-Day Lenten Devotional. Since Lent begins February 17, if we do this as a group study, it would likely require playing a bit of catch-up, but I think we could make it work if the majority desire it!
OK! If you're in my Fit for Life group, go there and vote in the poll by Sunday evening if you'd like to participate! And if you're not in the group, you can request to join! If you choose not to do a book study with us, no biggie, but I DO encourage you to be reading SOMETHING! What are you currently reading, or what will you start reading? Let me know in the comments!