Jul 13, 2022 03:25 PM Central
Beverly Jacobson
I am jokingly calling July 11 - 15 Nurse Appreciation Week, because our wonderful nurse is out of town for a much-deserved break with her family. While we intentionally give praise and thanks to the Lord for His kindness in blessing us with such a faithful home health care provider, I have been ever so much more aware of all of the things Ms. Yvette does on a daily basis to help Verity live her best life! Of course, as Verity's mommy, I love caring for her myself, but I will say...I don't know HOW I'd also homeschool our other kids plus do general household management if we didn't have in-home help regularly!
Here's just a quick overview of what a day with Verity might entail nowadays...
6am Water flush (we have to give her water through her g-tube to keep her hydrated)
7:00 Water flush, check diaper
7:30 Give glycerin suppository, rub belly, wait for poop; if not already prepped, make a new batch of formula and prep a new feeding bag (she gets a new one every day). On Mon, Tues, Wed, and Fri, this is the time our nurse clocks in.
7:45 Change poopy diaper; dress for the day, including putting on her AFOs (orthotics/braces for her ankles)
7:55 Put Verity in the stander so she bears weight on her legs/ankles, also making use of gravity to help get even more poo out
8:00 Administer coconut oil (helps with poo...see a theme here?!) and begin morning bolus feed. Make sure she has some toys to play with in her stander.
8:05 Brush her hair and put it up to keep it out of her face when she head bangs. Use barrettes to secure her glasses and BAHA (bone-assisted hearing aid, which is on a headband).
8:10 Apply an eye patch over her left eye. She will wear this for 2 hours to help her right eye work harder. It's tracking much better than it used to!
8:25 Stop the feeding pump--she's having issues--grab a cloth and wait for it...........yes, she's grunting...here it comes...sigh. Much of her formula is now spewed into the burp cloth and dripping onto her toys. Make sure she's finished and suction out her nose, then clean the mess.
8:40 Mess is cleaned and she seems ok, so we resume feeding. 14 more ml to go.
9:00 Breakfast is finished, food is settled. Administer probiotics along with a small water flush, then take her out of the stander and change her shirt since this one has emesis on it. Change her diaper as well...success on the poop front!
9:30 Water flush with Lactulose (helps keep her poo soft).
10:00 Water flush, remove the eye patch
10:30 Water flush, remove AFOs and check skin, give her a break before putting them back on.
11:00 Water flush. AFOs back on.
(We do therapy activities as well during those time blocks after breakfast. Depending on the day, Verity will have anywhere from 1-2.5 hours of therapy. Today, however, we had no one come for therapy, so we did our own thing!)
11:30 Lunch bolus feed! Verity has worked hard; we let her sit in her feeding chair and play with toys during lunch. (I should have given coconut oil, but I forgot...)
12:30 Water flush
1:00 Water flush
Water flushes continue every half hour...we also put AFOs on and off depending on her activities.
Various therapeutic activities...may include playing outside on the swing or trampoline; practicing moving the wheelchair; sit-to-stands and then into the gait trainer or walker; using the crawler; reading stories; etc.
3:00 Afternoon bolus feed
4:00 Water flush. Put her in bed with her hip brace on for "nap time."
4:30 Water flush.
5:00 Administer Prevacid (helps with acid reflux) and Flonase (helps her breathe through her nose better).
5:30 Water flush (On Mon, Tues, Wed, and Fri, this is the time our nurse signs out.) If Verity is napping, we leave her alone! If she's awake, we remove the hip brace.
6:00 Water flush
6:30 Dinner bolus feed--at the table with the whole family (or whoever is home).
7:15 Bath and clean up if it's a bath night (usually Tues, Thurs, Sat)
7:30ish Sit on Daddy's lap during read-aloud time (or movie if it's Friday night)
8:15ish, or whenever she is getting fussy: Change for the night, water flush to catch up on water, brush hair, brush teeth, put in bed, sing our songs
8:30 Administer prophylactic antiobiotics (helps prevent UTIs because she has renal reflux), start overnight feeding. Mix up overnight formula with vitamins.
9:00 Currently, on Sunday through Wednesday nights, we have a night nurse. HOORAY! She arrives at this time. Otherwise, we put her CPAP mask on around this time.
9:30 On Thurs and Fri nights, we welcome our friend and respite provider, Edie, at this time. HOORAY!
And of course, not on any time schedule, there are the many wet diapers to change, often along with pants because she has a super power of peeing through and/or around her diapers! We are grateful to have disposable underpads provided through our DME (durable medical equipment) company!
I'm sure I've forgotten some things...and this doesn't even touch on all the FUN things we get to do with and for our girl! These are just the "to-dos" that I try to keep track of on the days we don't have nurses. :-)
I hope you've enjoyed this little glimpse into life with our special girl!
Dec 9, 2020 06:56 PM Central
Beverly Jacobson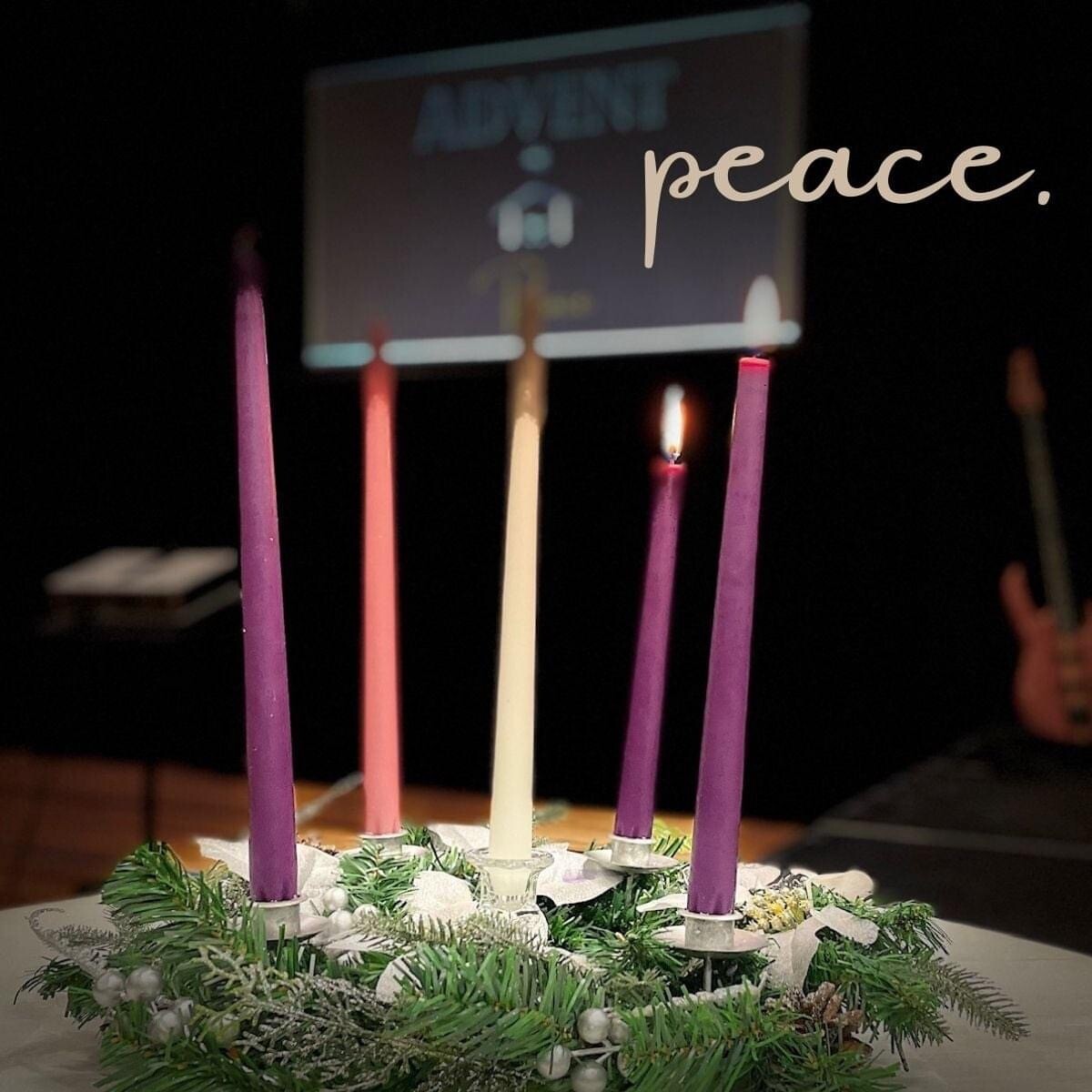 Three years ago our family had the opportunity to do one of the Advent readings in church. To be honest, I have no idea what we read or even which week of Advent it was. What I DO remember is what happened before church. We arrived in time to send our children to Sunday school and youth group, but I didn't feel like being with other people. Ted and I sat

in a fog next to Verity's stroller

in the gymnasium where the church service would be held the next hour. It had been another rough night, like just about every night was in 2017. Just as our interim pastor and his wife came to where we were seated to greet us, Verity began retching. Her vomiting spells happened about 6-8 times a day. Trisomy 18 kiddos tend to have GI issues, but this was getting out of hand; Verity was losing weight, and at 12 pounds and almost 10 months of age, she didn't have much to lose.
The unexpected scene took the pastor's wife by surprise: copious amounts of liquid were coming out of Verity's mouth and nose as Ted frantically

whipped out the suction machine

while I mopped up the mess. (Yes, we traveled with a suction machine in those days. We lived in terror of Verity aspirating because of how frequently she vomited.)
When things were calm again, Gretchen asked if things like that happened often. I burst into tears. I couldn't help it. I was so tired, so weary, and somehow just so angry that people didn't know what our life was really like. I knew it wasn't Gretchen's fault that she didn't know, so I tried to describe life with Verity. She hardly ever slept, which meant we hardly ever slept. I couldn't leave her side for fear she would vomit and choke. The terror we lived with around the clock was ever present. I still remember the compassionate look on the faces of this couple, whose ministry we had sat under for several months by this point but who truly had no idea what our family was going through.
Half an hour later we stood in front of the church lighting a candle and reading words I can't remember. I felt like such a hypocrite, creating a picture of what surely looked from the outside like a perfectly lovely family. Two parents, nine children, the tiniest of whom was living a very precarious life. Little did people know what was happening on the inside: the deadness of my heart, the difficulties of my marriage, the near-destruction of my mental and emotional health. I didn't intend to put on a show; I would have gladly shared our struggles with others. And I think I tried. It's not that people didn't care or didn't ask, but somehow there just wasn't time or energy to sit down and lay it all out.
Fast forward three years...our church now has a new full-time pastor, and our family was asked to do the reading for the second Sunday of Advent 2020. We relit the first candle, Hope, reminding the congregation (and ourselves) of the hope we have in Christ. Next, we lit the second candle, Peace, testifying to the fact that Christ came to bring God's peace to us.
As I stood holding Verity on my hip while my sons and husband read their passages, I suddenly remembered that exhausting Sunday morning 3 years ago. We have come so far. Not only is Verity doing so much better health-wise, but our family is so much stronger for having gone through some really dark times and seeing the light of Hope and Peace shine in the midst of it all. When Verity squealed during the prayer, I couldn't help but feel the joy surge in my heart.
Hope. Peace. Joy. And LOVE--so much love. They were there all along, even when we couldn't feel their presence.
If you are experiencing a season of darkness, I pray you find the light of true Hope and Peace.
Father, we thank you for revealing yourself through Jesus, and we praise you for the greatness of your love. Help us to know your peace in our lives. When life does not go as planned, may we know and understand that you are with us and we can have peace and rest in your ways. May we also share your peace with others and live our lives more like Christ every day. In His name we pray, amen.
*******
If you're looking for support for your physical, mental, emotional, spiritual, and/or financial health, check out our free community Fit for Life!
Do you know someone who has received a devastating prenatal diagnosis? Please spread the word about a new support group, From Diagnosis to Delivery.
Sep 6, 2020 06:45 PM Central
Beverly Jacobson
On June 13, 2020, my firstborn, my baby girl, got married.
Nineteen years ago she was in my womb.
Today she's a wife, happily serving her husband in their tiny, love-filled apartment as she juggles online classes and babysitting jobs.
I teach moms how to be fit for life in all areas, and I especially like to focus on mental and emotional health. But can I be honest for a moment? I was completely unprepared for the emotional journey this blessed event would be.
Now, almost 3 months after the big day, it seems less momentous and more...I don't know, NORMAL, I guess. Charis and Isaac were made for each other. When they talked with us only a couple of months into their official dating relationship, saying they thought they were ready to be married in the summer of 2020, Ted and I had to agree. They WOULD indeed be ready. But that didn't mean my mama heart was prepared for the speedy changes that would take place over the following months!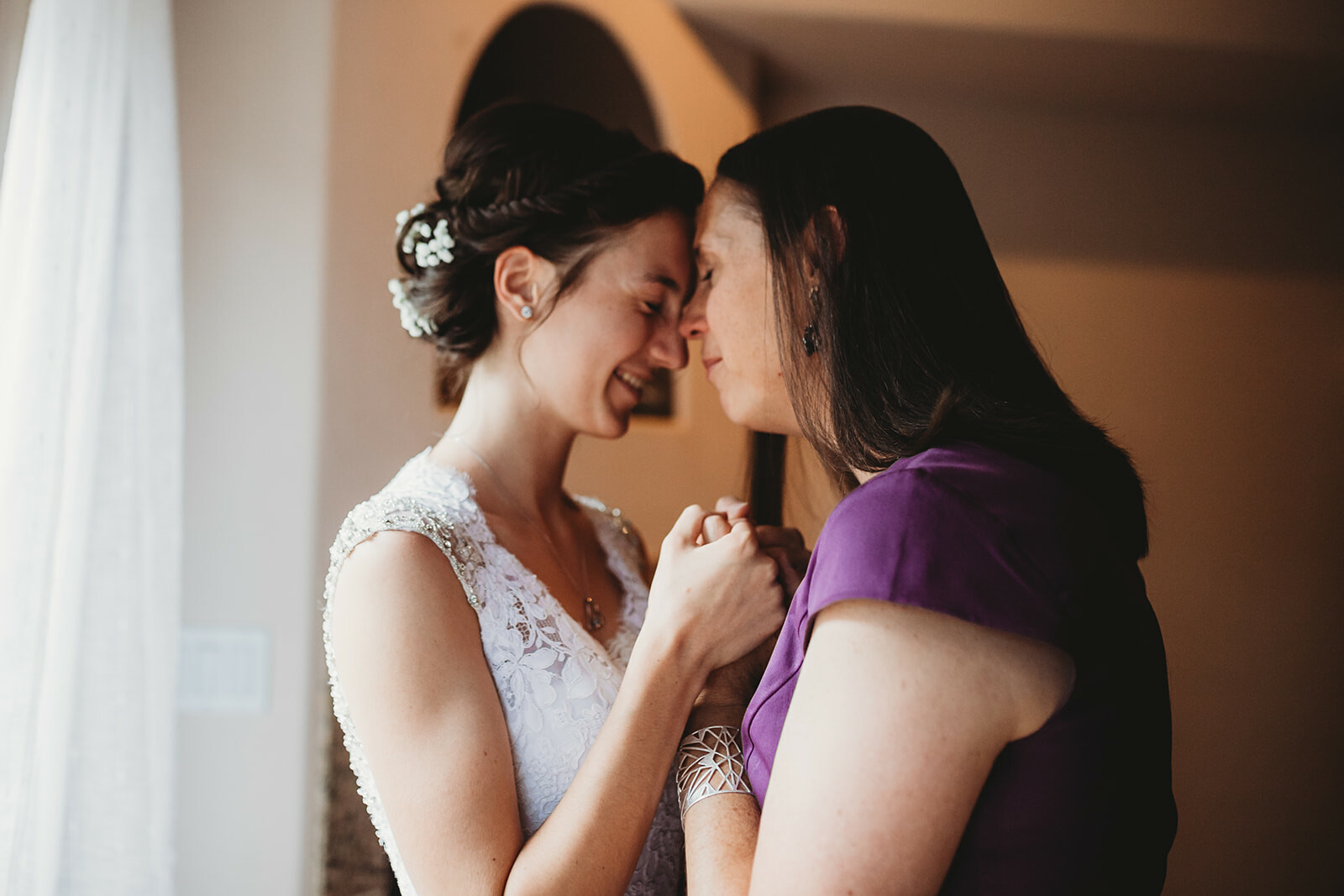 My head knew everything was unfolding just as God had ordained from before the foundations of the world. I could see clear evidence of His direction in the lives of these precious young people.
Emotionally, though, I realized I was ignoring much of what threatened to well up inside me if given the slightest opportunity. It was far easier to smile and nod and assure people who asked that yes, this was happening and yes, we were happy about it. I mean, it was true, right??
I used my emotional support oil blends; I journaled (not as much as I probably should have); I went for morning walks or runs and prayed. And I thought I was doing all right. I think, mostly, I was. But I needed to let myself FEEL. To acknowledge that there was a part of my heart that did indeed feel sadness at the passing away of one stage of mothering even as I was so grateful to be entering a new stage, one that involved "mother-in-law" as a new role.
The day before the wedding, I went for my morning walk/run and intentionally chose to soak in every detail I could. The sun was already shining brightly by the time I hit the trail near our house. A gentle breeze kept me comfortably cool. Two birds met in the air close to the path I was on, and I paused to watch and wonder whether I was seeing a caustic confrontation or an amorous affair. The birds disentangled themselves and flew off, leaving my question unanswered.
Emotions are harder to separate and leave us feel-ers asking many unanswered questions. As I prayed through my thoughts that morning, I realized with a pang that I needed to release some past hurts--I needed to acknowledge that I HAD, in fact, experienced some hurts in the recent months. These had nothing to do with anyone intentionally causing me pain. No, it was unavoidable hurt as a by-product of life changing.
Life changes. It isn't always good or bad, it just is. But the change brings pain at times, and it's wise to let it surface and just sit with it for a bit. Yo, pain, there you are. I feel you. I love you just the way you are. You remind me of the precious relationship I have with my daughter, the amazingly BIG love I feel for her. What a great love it is, to feel such sadness at a goodbye of sorts. I could excuse it away, brush it aside, because this is a GOOD change, a wonderful change, as God is blessing me with the son-in-law of my prayers. And yet there it is.
I stopped on a bridge to look over a green meadow into the blazing morning sunshine and let my tears flow. It was healing release with new insights into my thoughts and emotions. God and I had a good, long talk, and I cried on His shoulder. And then?
Then it was time to set up for a wedding!
**********
What emotional journey have you taken recently? How are you honoring your emotions while not letting them control you? Leave a comment and let me know!
And if you don't yet have my guide delving into 4 ways you can be fit for life, grab it here...you can bet emotional fitness is one of those points!