Sep 5, 2020 05:51 PM Central
Beverly Jacobson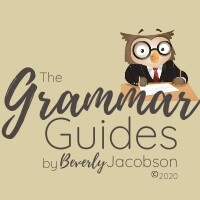 "Please don't make me take [that writing class] again this year!"
Such was my daughter's plea after doing a year-long writing class with our homeschool co-op last year. (My apologies to her teacher if she is reading this!)
The class actually was a good experience, and despite my daughter's complaining, she admits she really did learn a lot. But she couldn't get excited about another year with the same curriculum, and I had to agree--not because of the class itself, but because I know my daughter's weakness: grammar and mechanics.
Although she is a fantastic and voracious reader, for some reason the nuances of writing protocols seem to have escaped her notice, and being an English teacher by training, this exasperates me more than I'd like to admit. The truth is, I haven't had the chance (before now) to give as thorough of an education in this area as I would have liked...although, to be honest, that may have actually worked in my older children's favor, as I may well have been an overbearing teacher, using the same draconian techniques that were drilled into my own head as I wrote and rewrote rules I already understood and applied as a young student myself.
Back to the story. My daughter agreed that she would do whatever I put before her this year, acknowledging her weakness and desiring to improve in this area. And so the Grammar Guides were born!
This project has morphed into an entire course for our local homeschool co-op, and seeing the need, I have made all the lessons and even teaching videos accessible to other folks as well. If you think this would be helpful for yourself or someone you know, take a peek and see! The introductory price is L-O-W, and it's going up very soon!