Apr 2, 2020 05:47 PM Central
Beverly Jacobson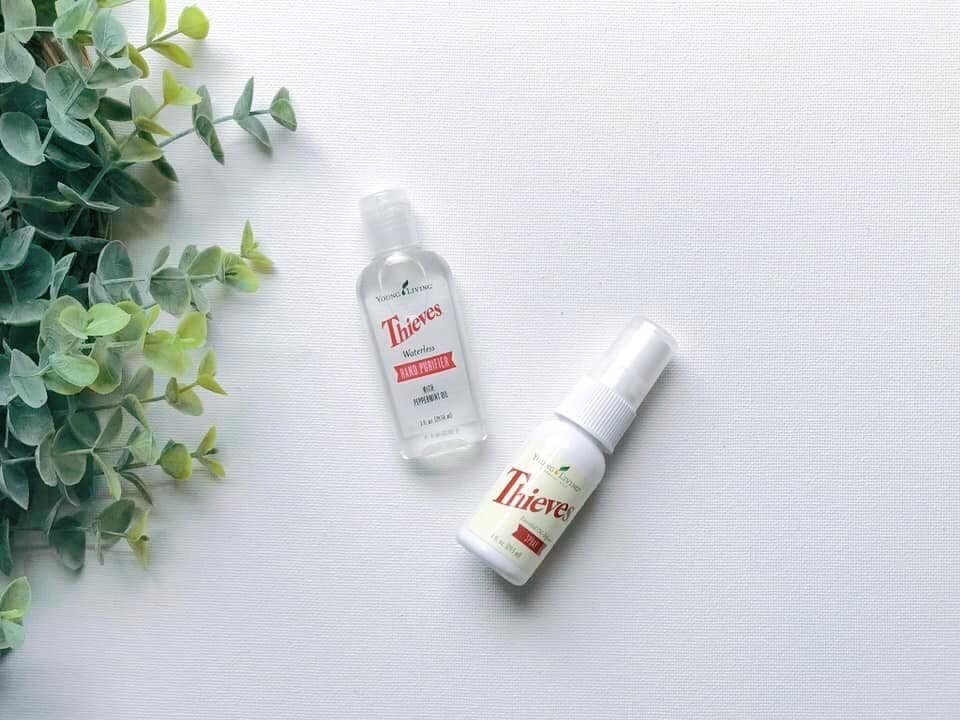 The very popular Thieves Hand Sanitizer just came back into stock...and we expect it will sell out FAST based on the last time this happened! Since it's on my mind (I just snagged my limit of 2 bottles), let's talk about how effective the Thieves Hand Sanitizer and Thieves Hand Spray are.

First of all, it's important to know that the CDC recommends using a sanitizer with at least 60% ethanol, or denatured alcohol, to kill germs. What is that, you ask? According to Wikipedia, it is "ethanol that has additives to make it poisonous, bad-tasting, foul-smelling, or nauseating to discourage recreational consumption."

Here's the issue...the most common way to denature the alcohol is by using methanol, a solvent which is seriously toxic and can kill you if you ingest it. Methanol can cause severe effects on the central nervous system, acting as a central nervous system depressant. And if it's in our hand sanitizer, it's absorbed through the skin—but it's classified as a skin irritant.

Why are we putting that in hand sanitizer?!

Back to the original point: alcohol itself in hand sanitizer/spray isn't problematic or toxic. A lot of folks choose to look for alcohol-free alternatives. But we WANT alcohol, which has the ability to kill viruses and bacteria on contact

(99.99% of the time)

by dissolving their outer cell membrane.

The issue is including alcohol as a disinfecting ingredient WITHOUT making it toxic. And guess what? We can denature alcohol with pure peppermint oil. That's what Young Living does with our beloved Thieves hand sanitizer. It also contains lots of hydrating aloe vera so it feels like silk and doesn't dry out your hands. (Seriously, I love this stuff!)

The Thieves Spray is also alcohol based and denatured with cinnamon oil.
As I conclude this post...the Thieves Hand Sanitizer is already sold out again. And the Thieves Spray is still out of stock. But...when quality, non-toxic products are in demand...Young Living works hard to increase the supply while maintaining the highest standards and, more importantly, concern for the well-being of their employees and the people they serve around the world.