Jul 4, 2023 08:40 AM Central
Beverly Jacobson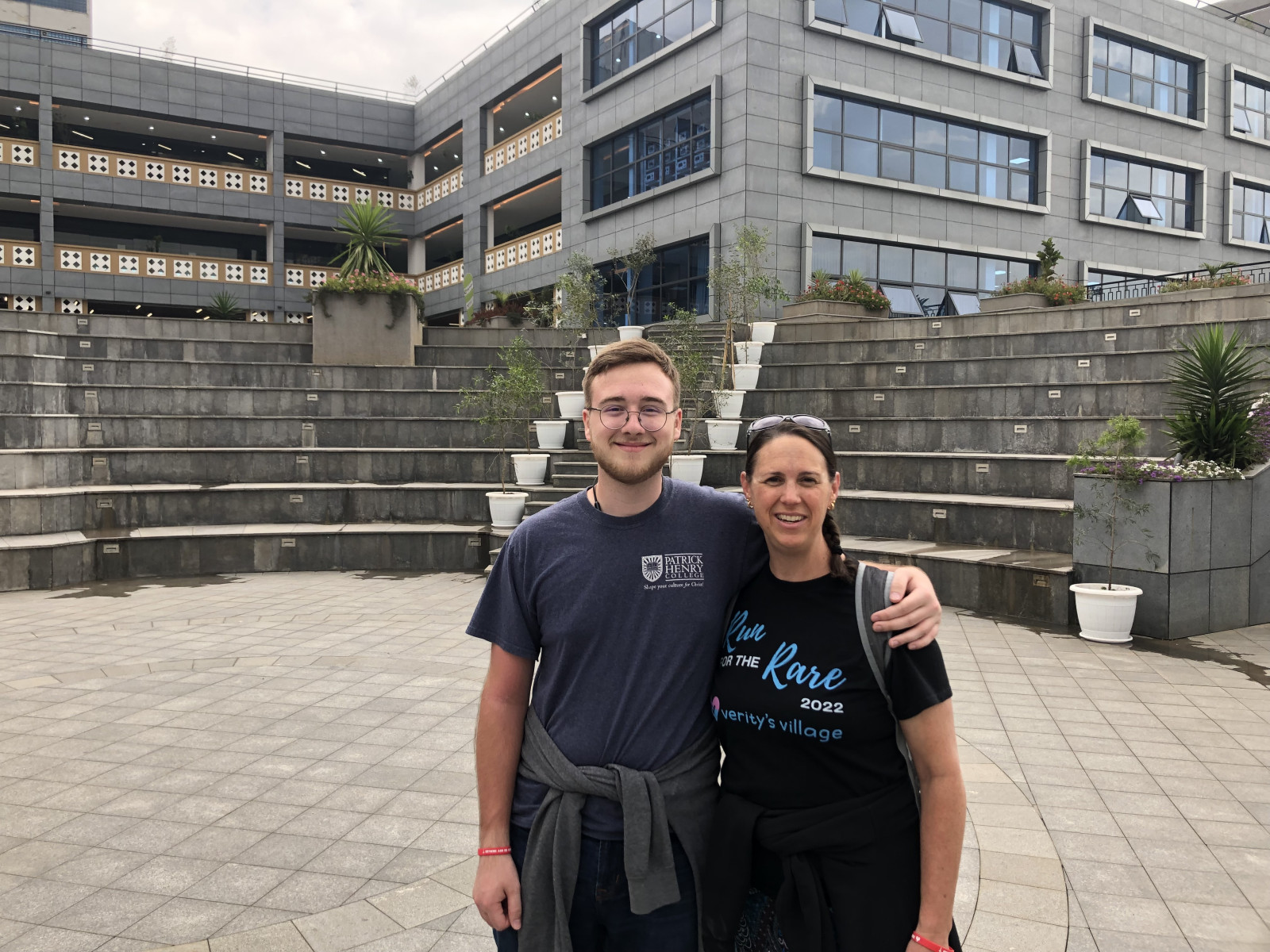 After settling into our hotel rooms (and enjoying a hot shower and power nap), we met for lunch and introductions in the hotel restaurant. Then we headed out on foot to visit the palace, situated in the midst of a beautiful park including a zoo area and a "tour of Ethiopia," with representative structures and information about the various tribes and regions of the country. We only had about an hour and a half to explore--we could have spent all day there, as there was so much to see! But it was a wonderful introduction to the history and culture of this ancient, diverse country. From the palace grounds we walked a ways ("about 5 minutes," lol) to a beautiful park area with restaurants and fountains to enjoy an outdoor dinner by the water, followed by a Bellagio-type fountain display under a bright moon and shining Venus (I think). The dinner was our first taste of Ethiopian food. You can see my order in the photos below. Tobin ordered the same thing but found it too spicy for his liking (his spice threshold is very low!), so we added a French fry side dish and he was perfectly content with that. Since he fell asleep at the table while waiting for our food to arrive, Nate teased him mercilessly the rest of the trip!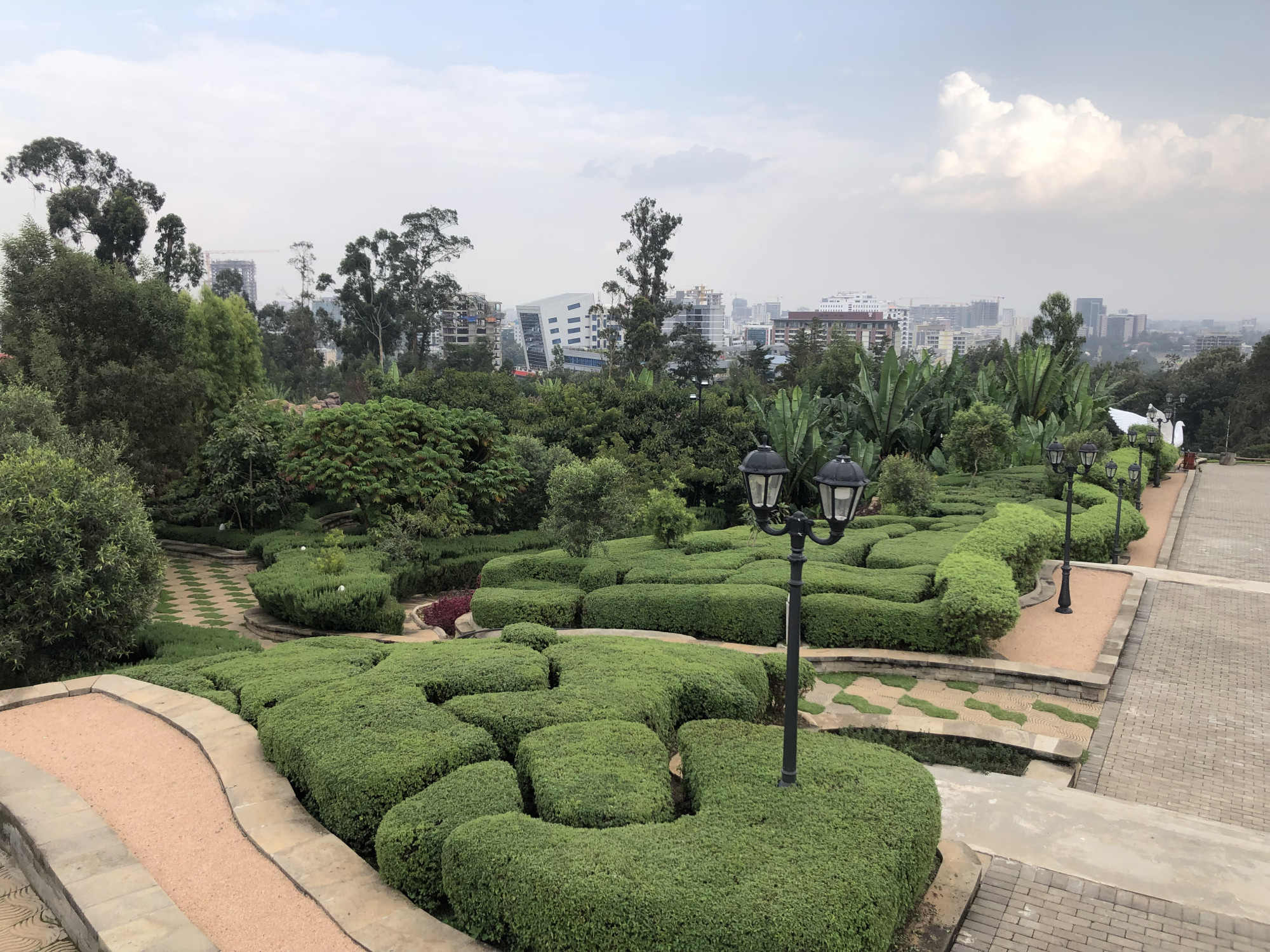 Beautiful grounds with the city of Addis Ababa in the background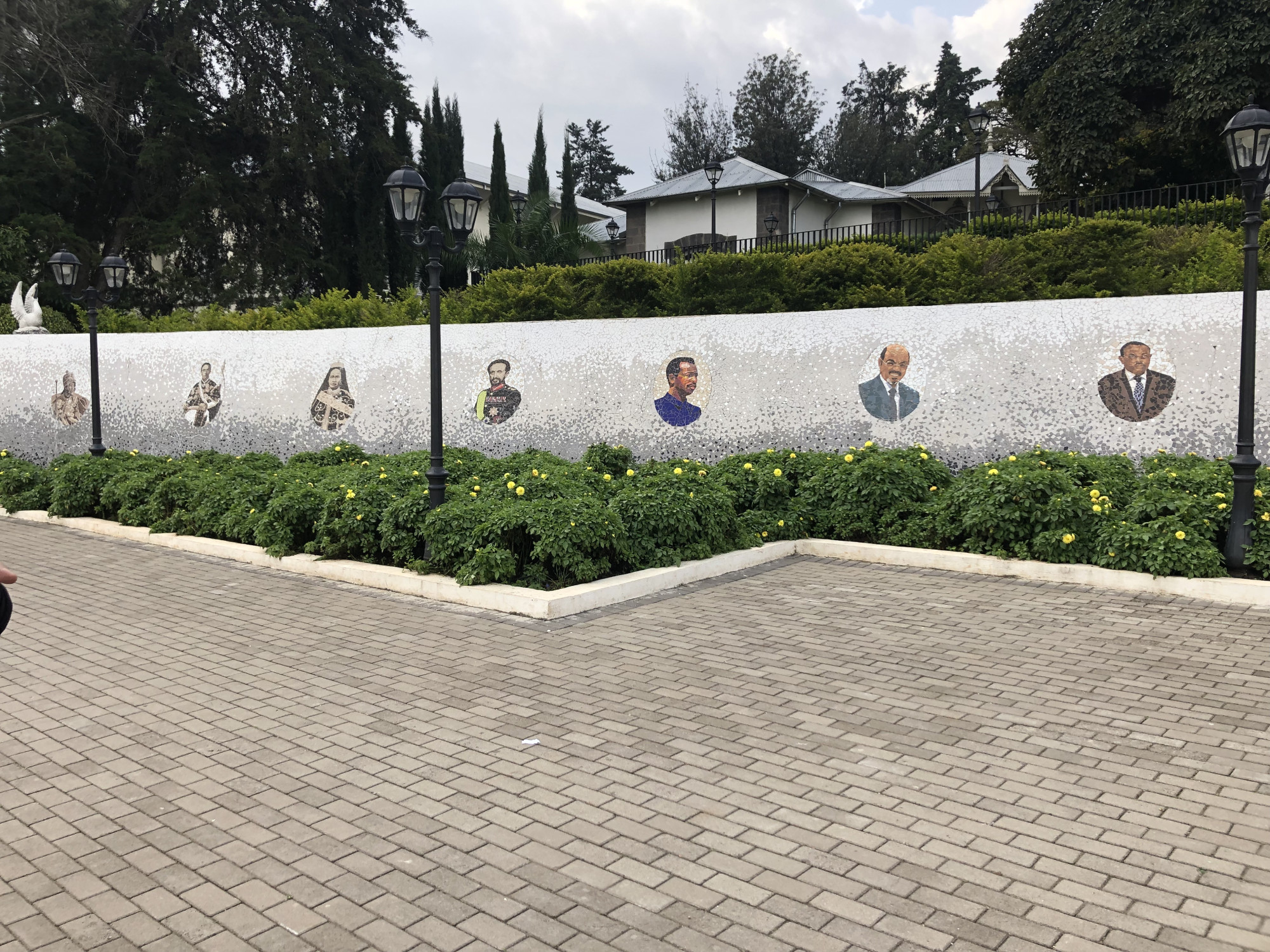 Important Ethiopian leaders/rulers from more recent history (notice the woman!)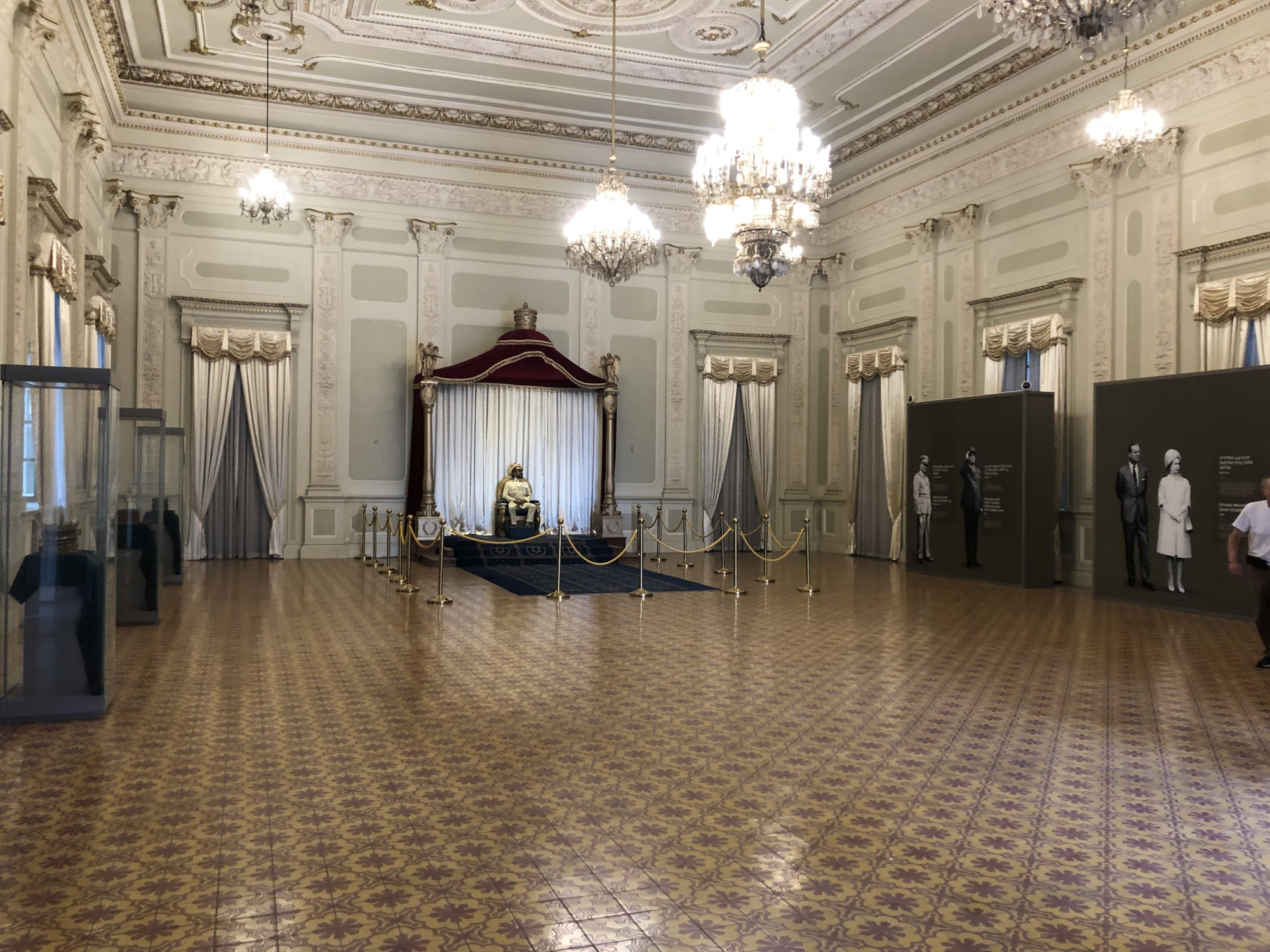 Inside the palace throne room - so beautiful!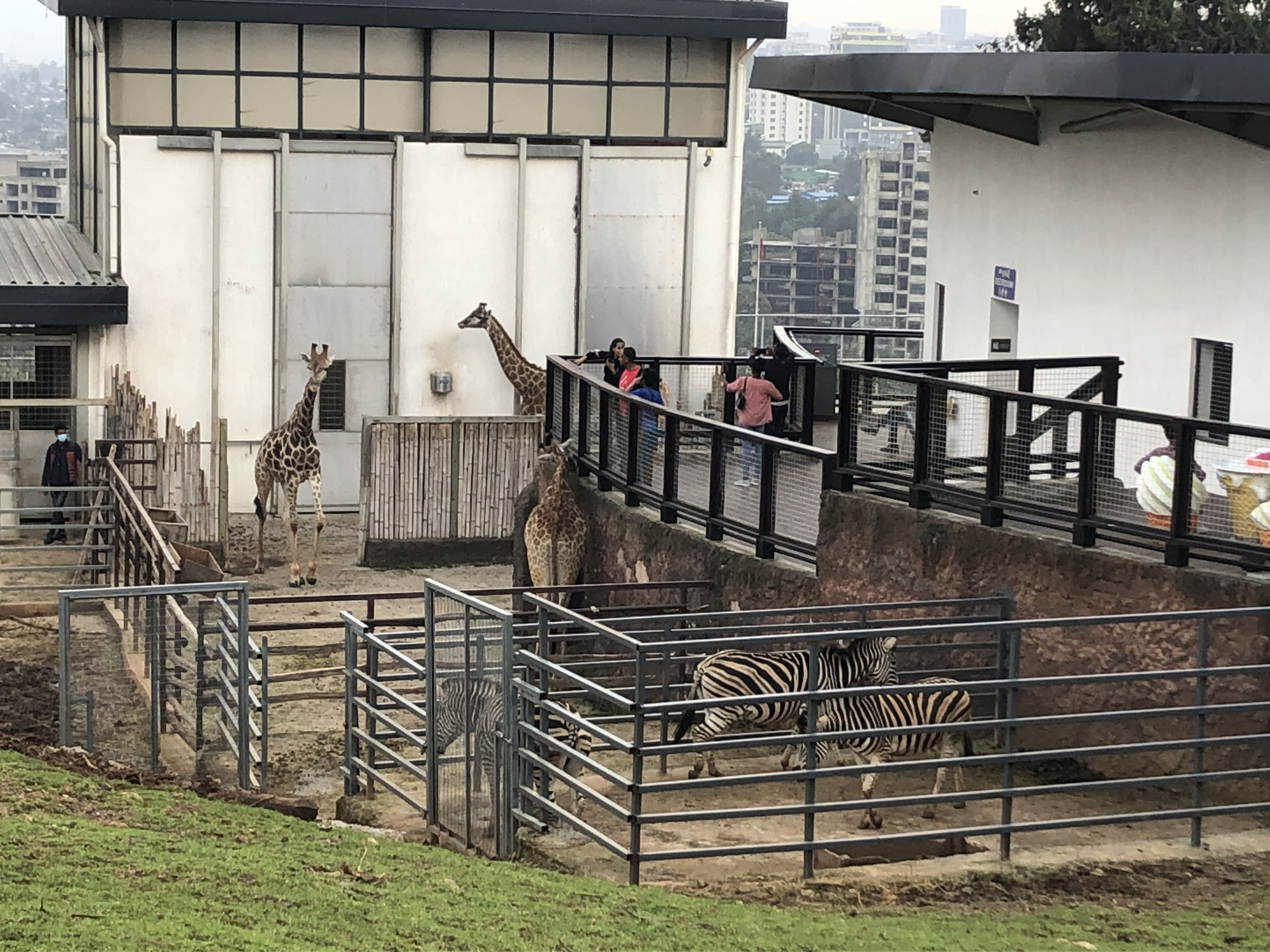 Of course we had to see SOME animals in Africa!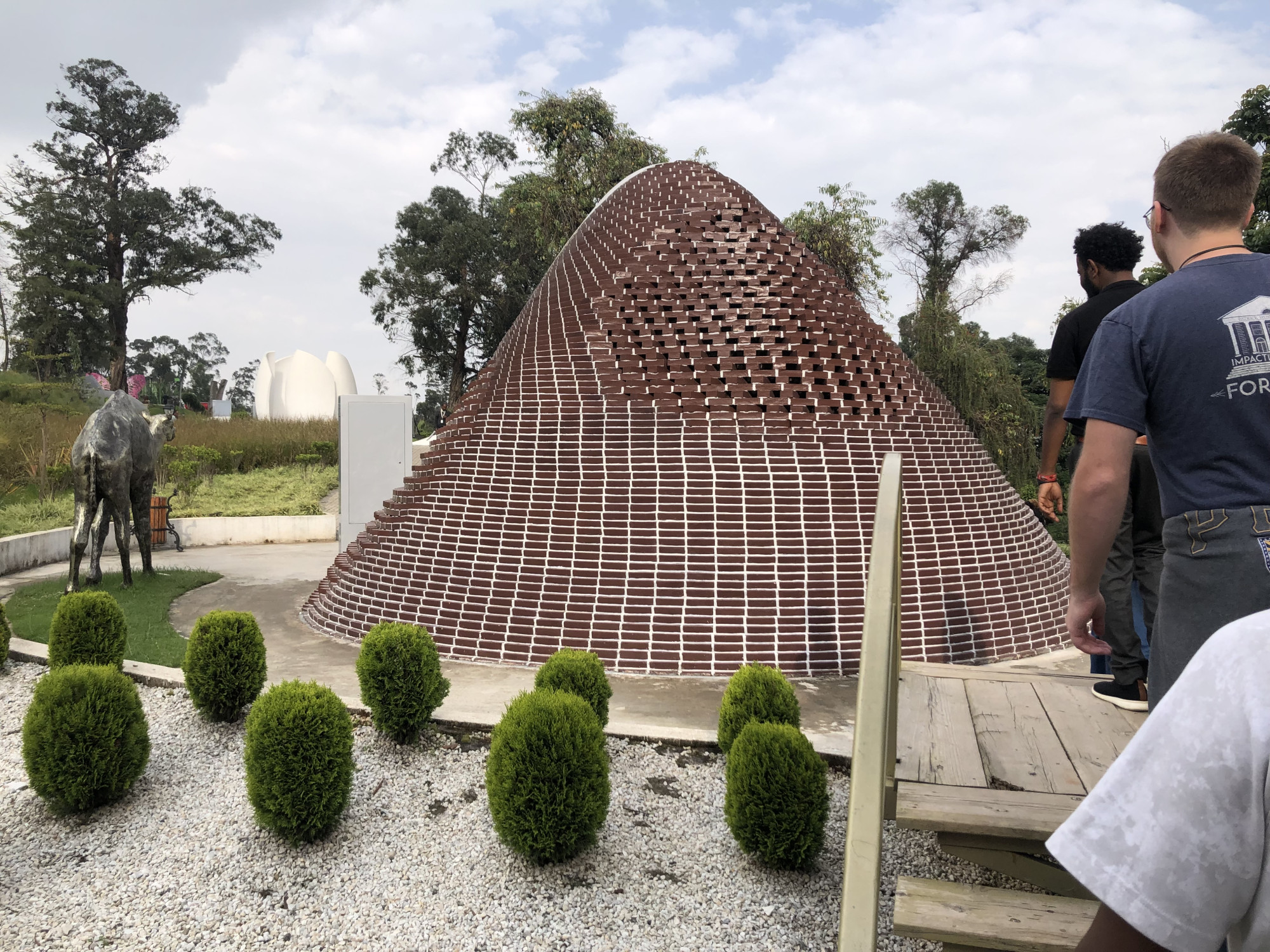 A replica of one of the types of tribal dwellings: notice how the bricks are turned perpendicular toward the top to allow for venting.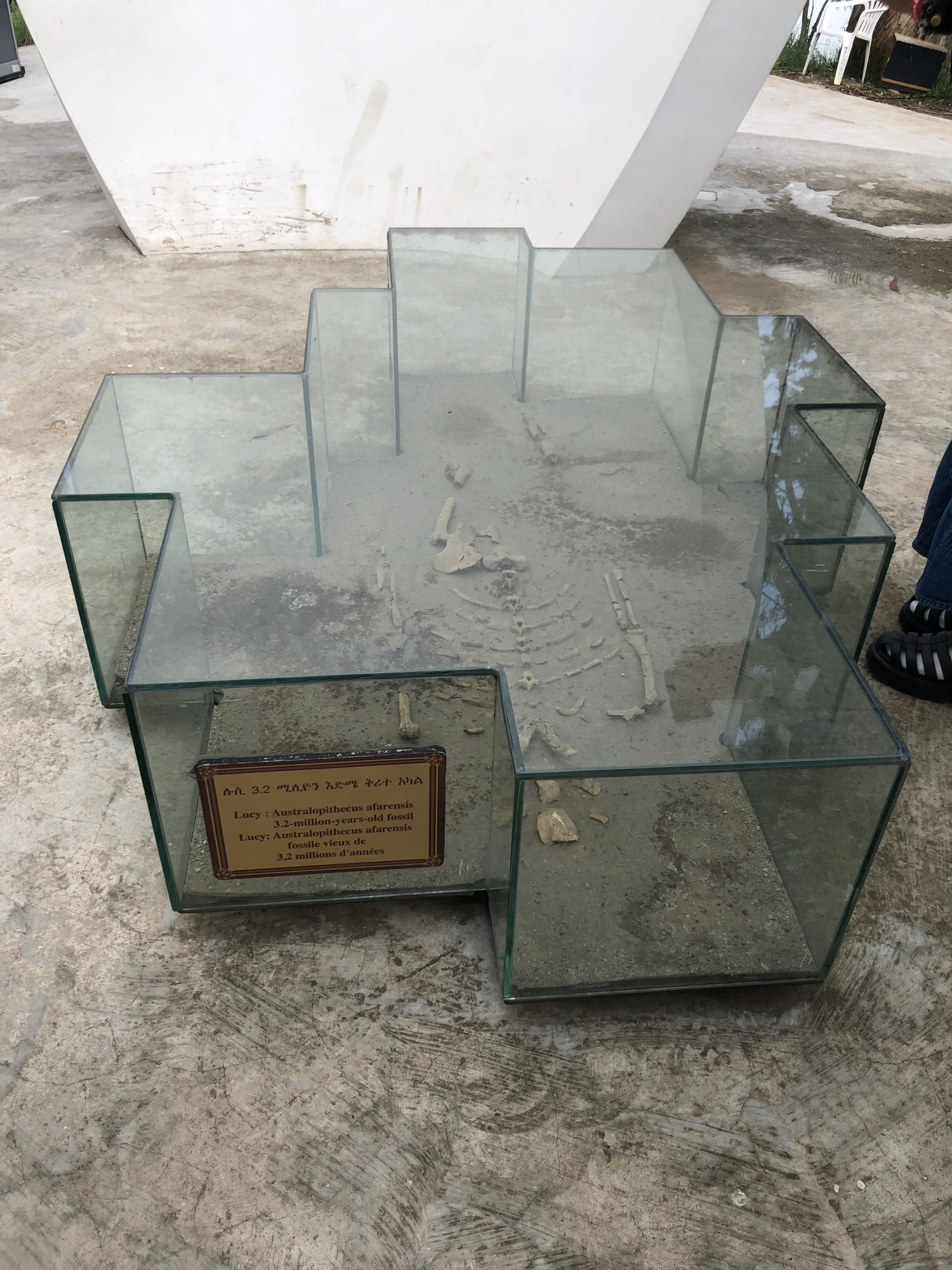 "Lucy" was discovered in Ethiopia in 1974. Though many have made claims about these fossils, the one thing that seems to be clear...is that no one can have a clear idea about
what Lucy really looked like
!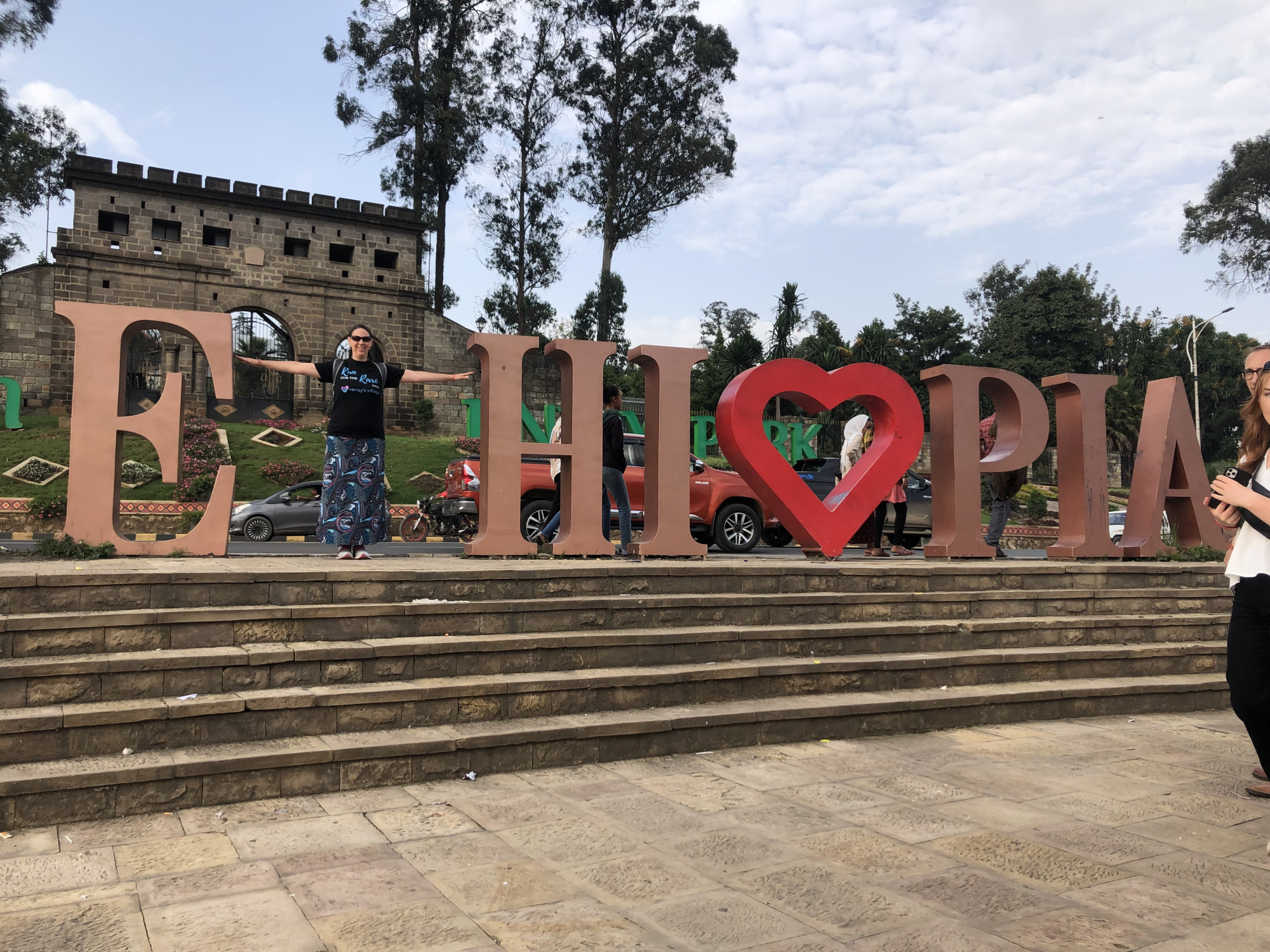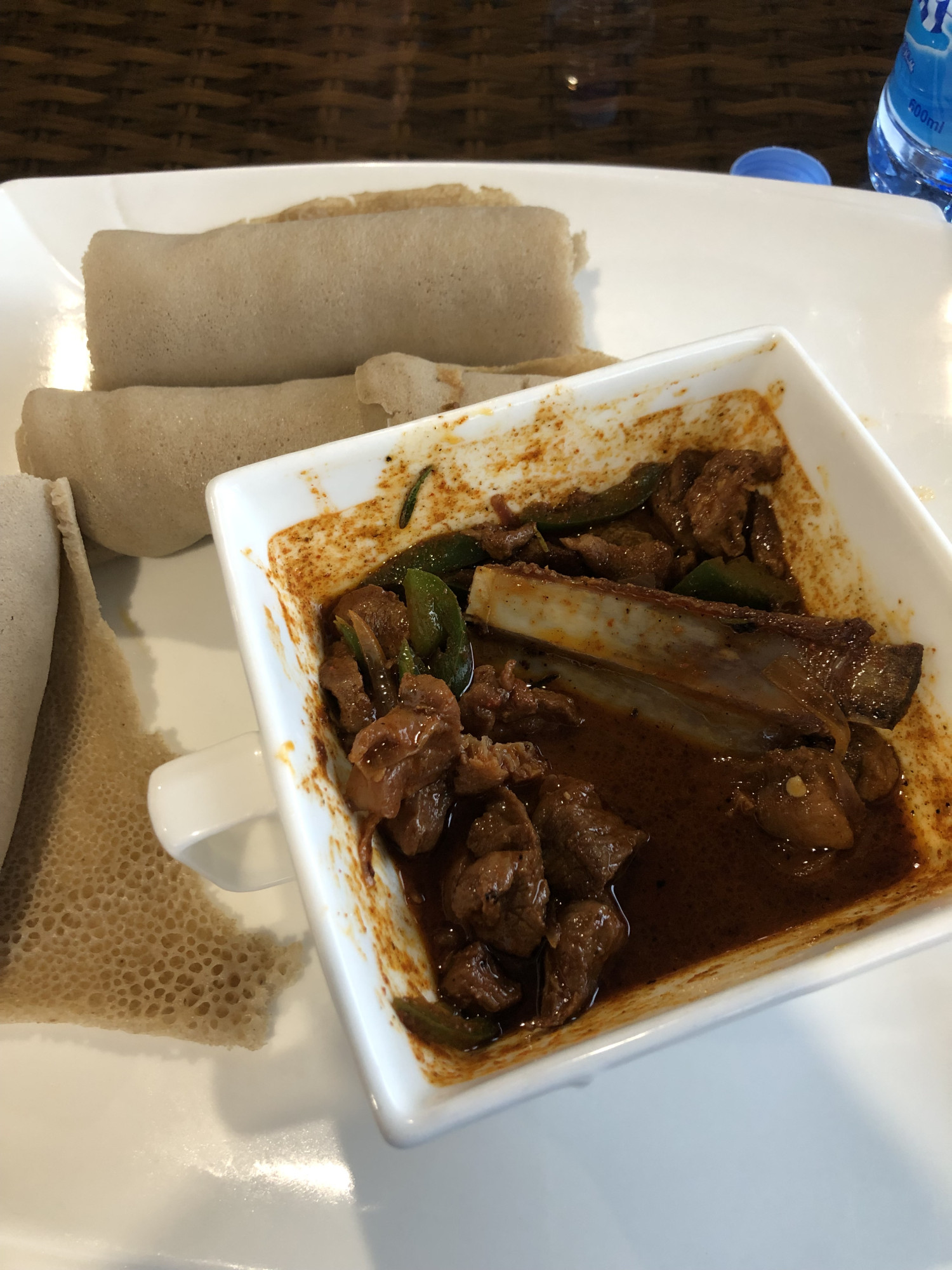 My first Ethiopian meal! Very flavorful!
Watching the fountains after dinner
All in all, it was a lovely way to spend our first full day in Ethiopia! We took taxis back to the hotel since we were all wiped out by this point. I think I was in bed by 9pm local time and got a wonderful night of sleep. Hooray for conquering jet lag!