Jul 3, 2023 08:07 AM Central
Beverly Jacobson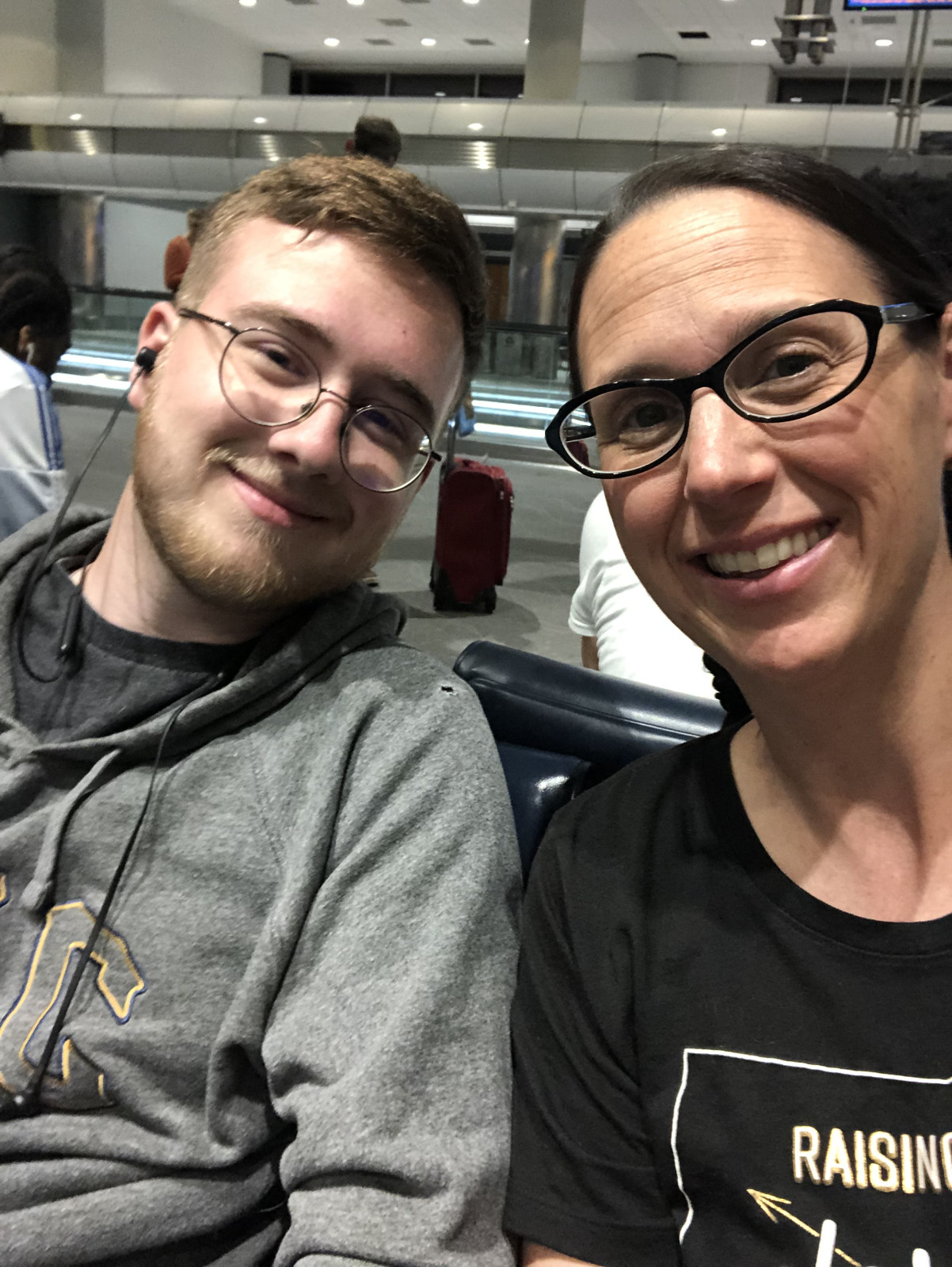 On Tuesday evening, June 20, my oldest son Tobin and I began our journey to Addis Ababa, Ethiopia. The Denver airport was unusually quiet, allowing us to check in, pass through security, and get to our gate with 2 hours to spare. The red-eye flight to Dulles departed Denver at 11:59pm and arrived at 5:21am. We made our way to the next gate and settled in, since our international flight didn't depart until 10:45am. Tobin promptly fell asleep, while I finished watching the mini series Shiny, Happy People. (I may do a separate blog post about that at some point...but I'll skip that rabbit trail for now.)
After a Chick-Fil-A breakfast, we met two other travelers on our team, Loree and her daughter Julianna, and began getting to know each other. Loree works for the
Jesus Film Project
. I was thankful we'd have other people with whom to navigate our arrival in Ethiopia, even though this was the first time any of us had been to Africa.
The 13-hour flight was uneventful. In between naps, I watched the excellent and sobering movie
Till
(highly recommend) as well as
Soul
. I blessed my friend MeLissa for her recommendation to wear compression socks, though I was happy to remove them once we got off the plane in Addis! We arrived at 7am, June 22, local time. Ethiopia is 9 hours ahead of Colorado. This means our total travel time (to include the drive to Denver and waiting at the gate for takeoff) was 26 hours.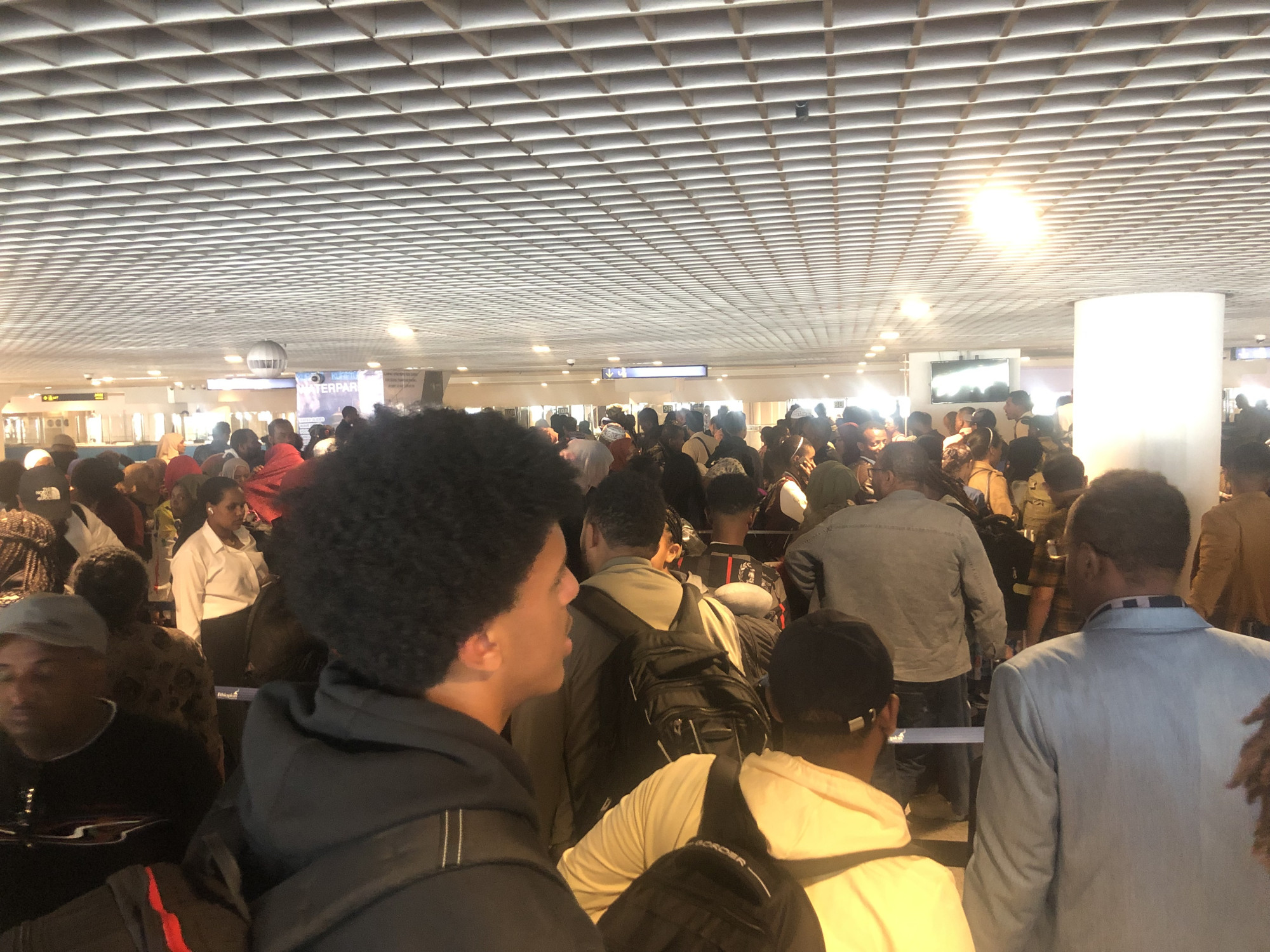 This is a glimpse of the line to get through immigration! And when I say "line," I mean something more like "herd" (my friends who have lived in southern Italy will understand completely). Unbelievably, it only took about an hour to pass through. We were thankful our visas had arrived via email without issue a good two weeks before we left the USA. Some of our teammates had visa-related difficulties too complex to detail here. All of our baggage was waiting for us, so our next step was to meet the host team members who were there to greet us and take us to the hotel.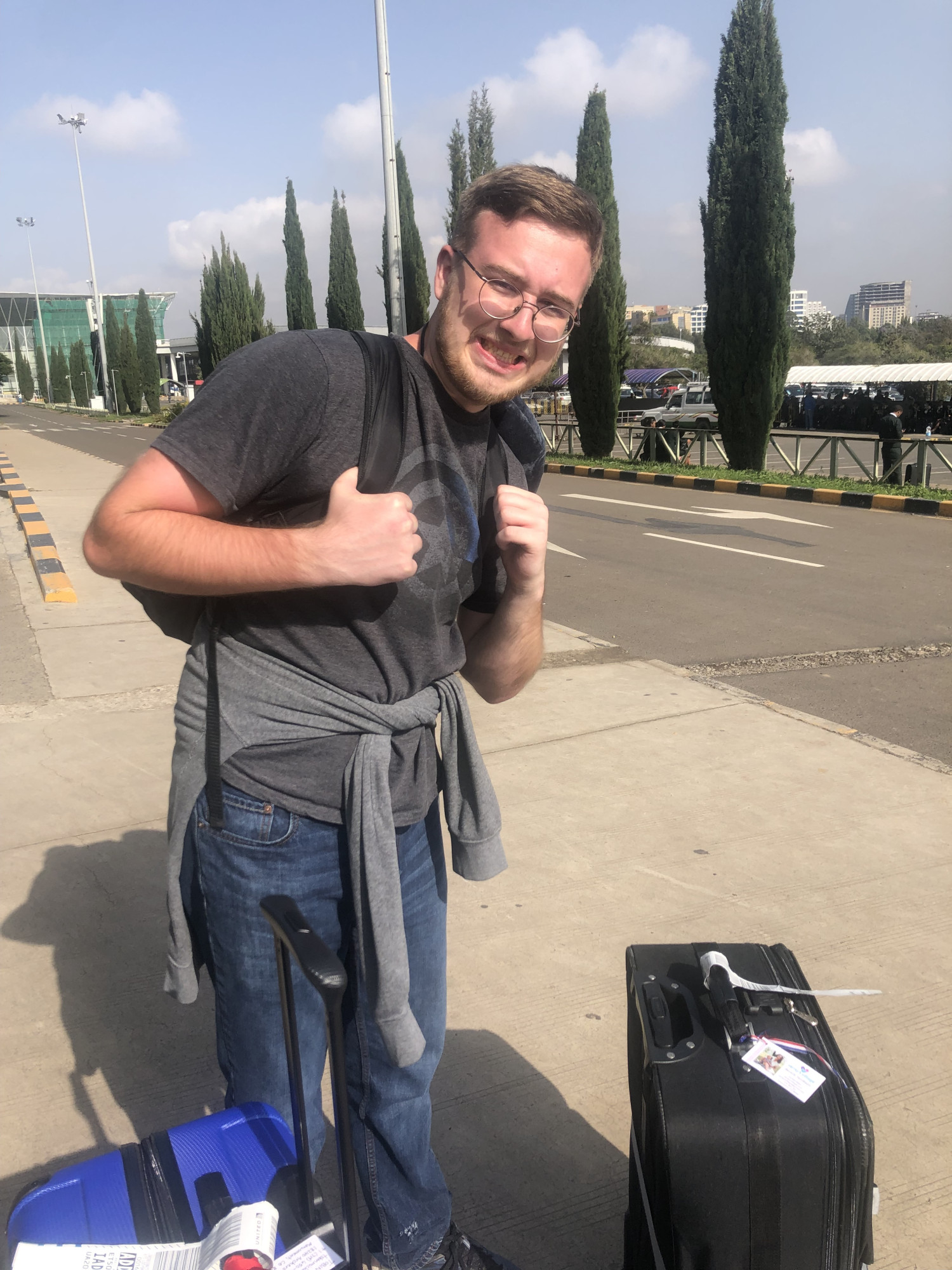 I do not have any photos or video of city traffic...but let me tell you, driving in Naples, Italy, may have only partially prepared me for the chaos that is Addis Ababa driving. I was thankful to NOT have to navigate crazy intersections with NO TRAFFIC LIGHTS! Somehow, though, it all works. There is an ebb and flow, and though I nearly had a heart attack multiple times at seeing people calmly walking across streets jammed with vehicles, clearly they know what they're doing. I never once saw an accident. And jaywalking must not be a thing over there. We arrived safely (and without harming any pedestrians) at the Hilton, where we checked in and settled into our rooms. Aaaahhh! Shower and a one-hour nap!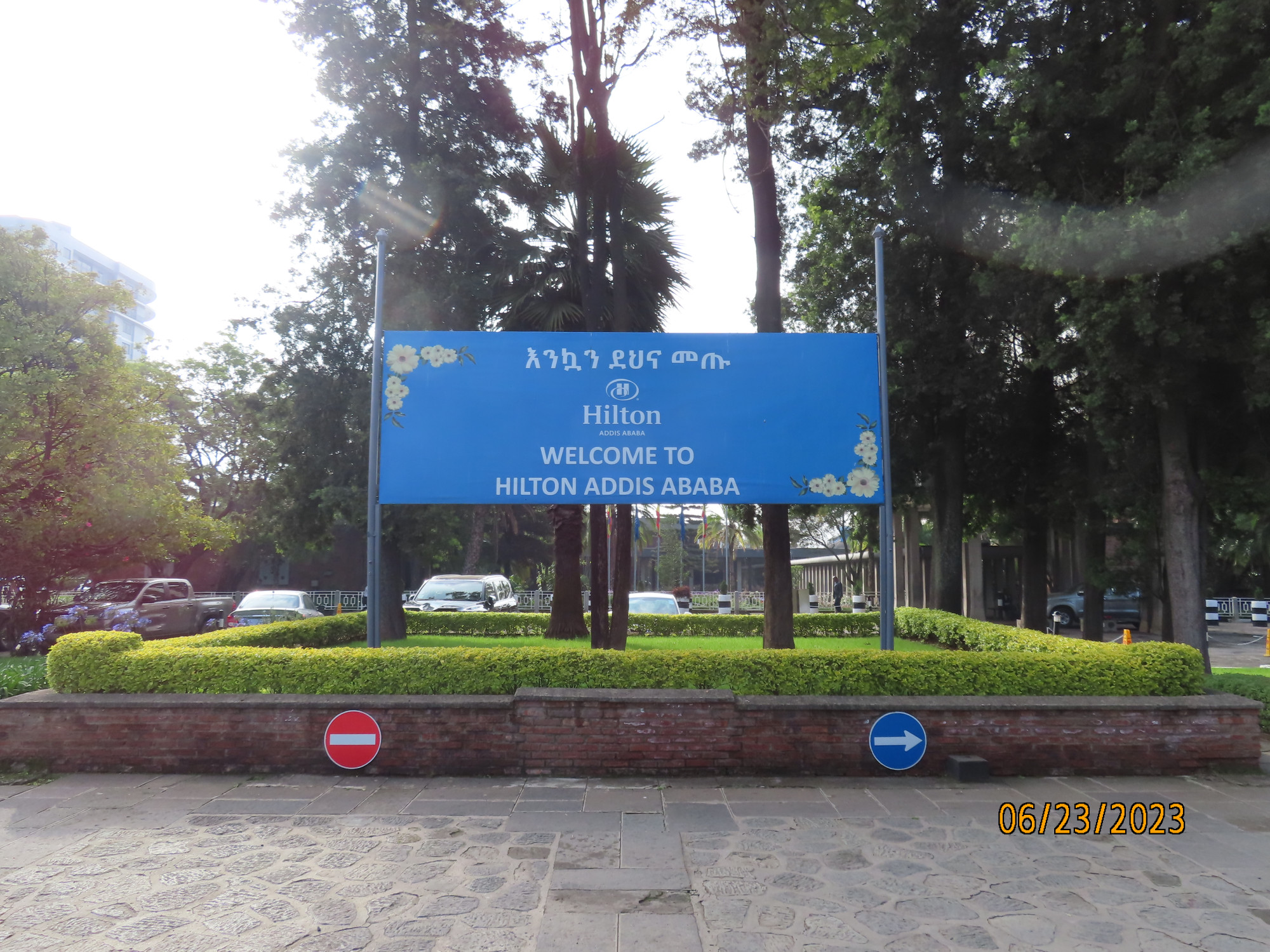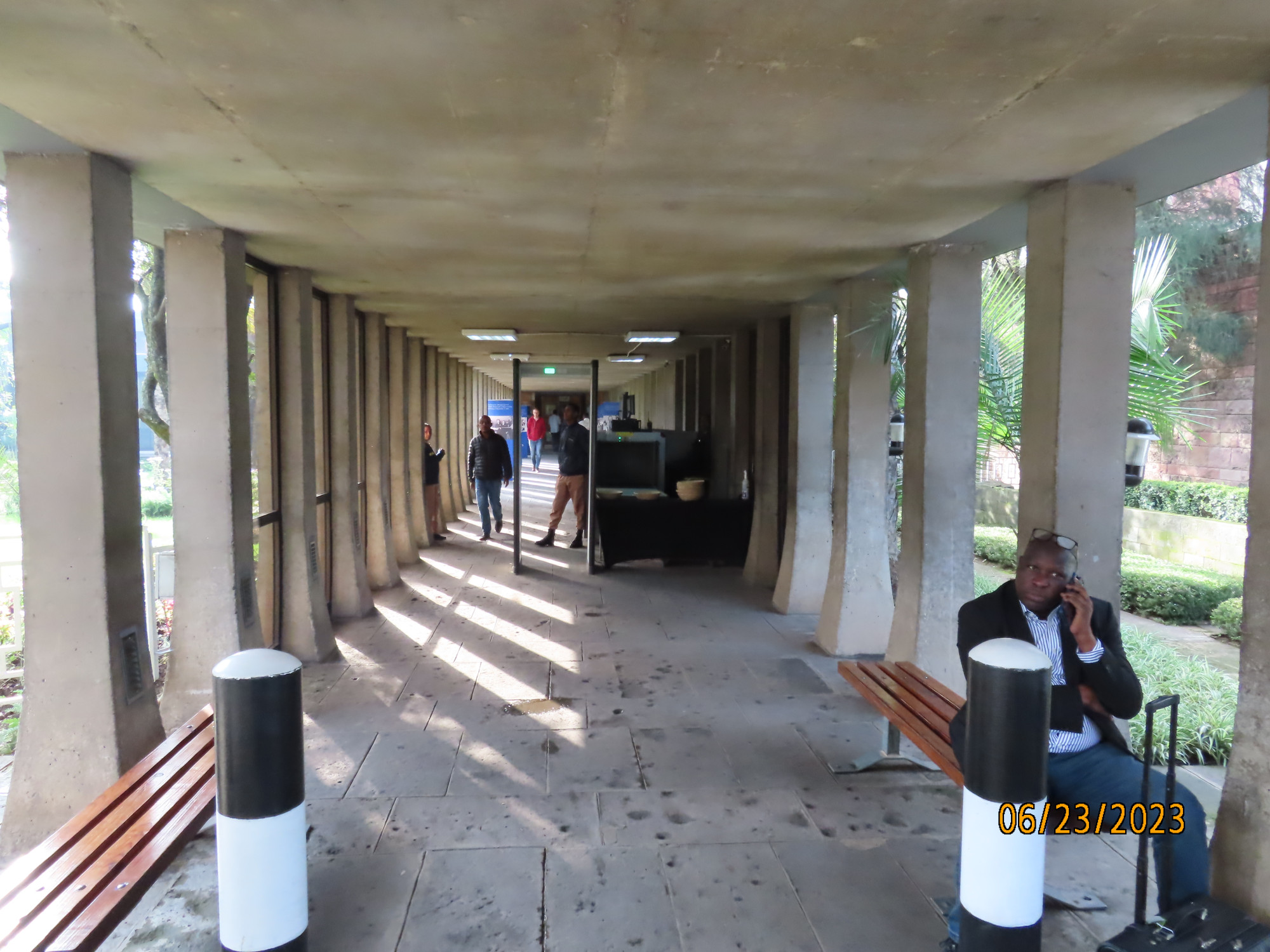 (Above: Going through security is a must to enter the hotel.)
Next post: Our first day in Ethiopia was really our only time to actually be tourists!