Feb 9, 2021 05:43 PM Central
Beverly Jacobson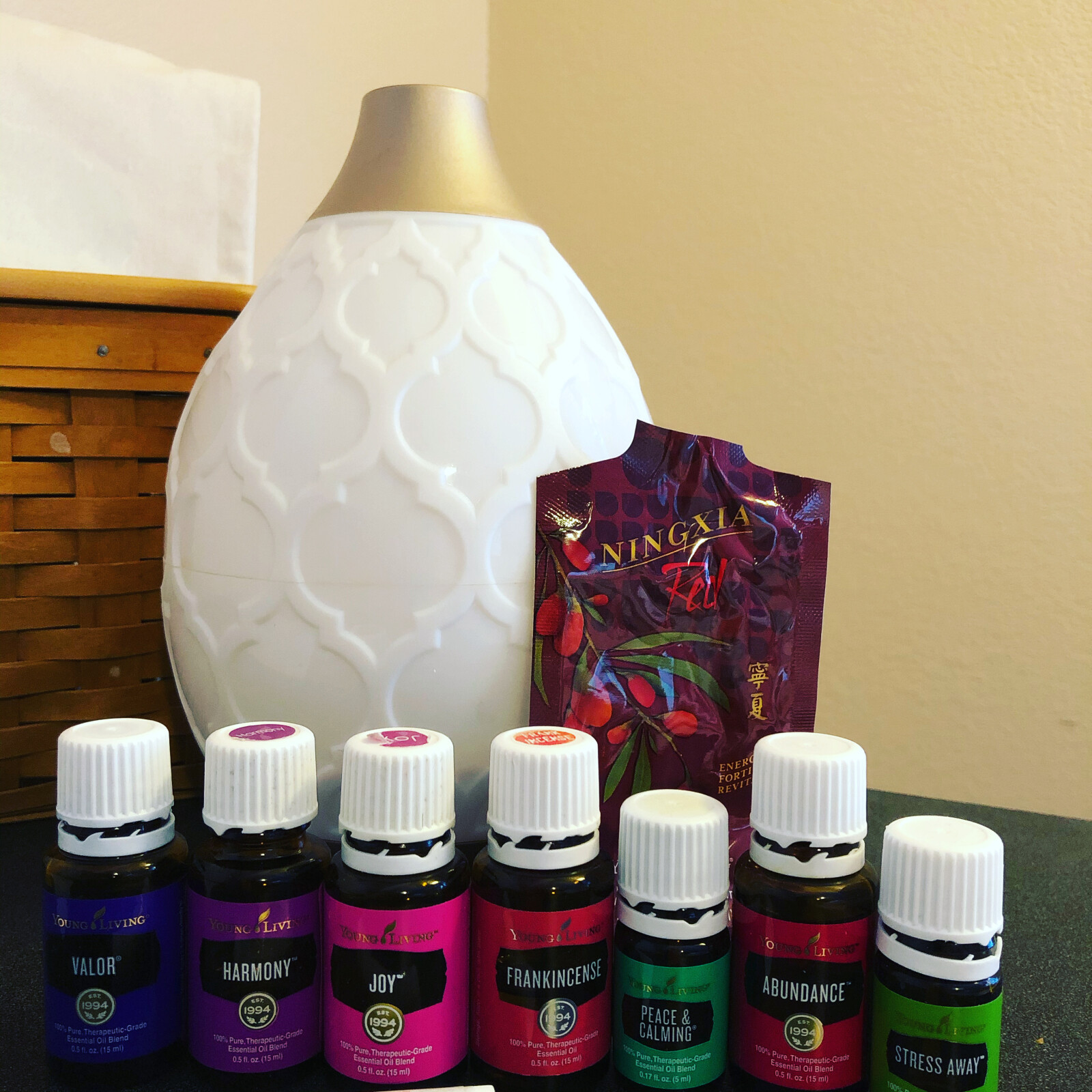 It's been 6 years since I ordered "that kit." It was somewhat of a whim—my husband said we didn't have much to lose, so why not try it? At least the house would smell nice, right?! And maybe, just maybe, it would help our family stop dropping like flies every time someone came home with a sniffle.

Little did I know how life-changing it would be for all of us. Little did I know I'd be learning more about science and how our bodies work than I ever learned in school. Little did I know how empowering it would be to have choices in the ways I support my and my family's physical, mental, and emotional health—without harmful side effects.

This pic shows a few of my favorite things. A few came in that very first starter kit (well, refills obviously!) but are now counted as friends. What lifestyle choices have you made that are still part of your daily routine 6 (or however many) years later?
Apr 2, 2020 05:47 PM Central
Beverly Jacobson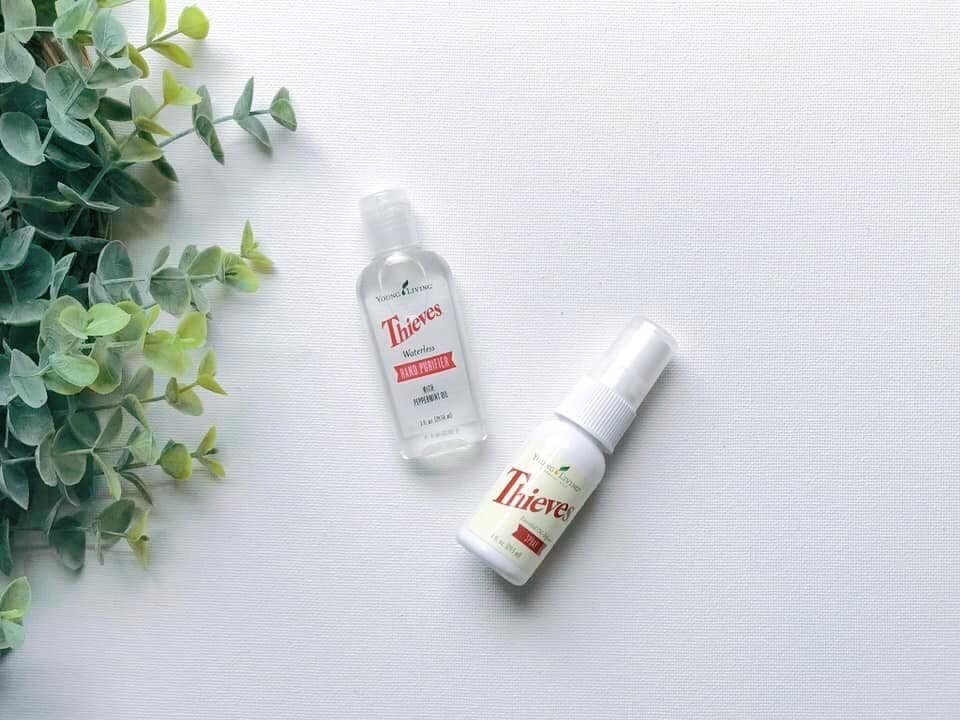 The very popular Thieves Hand Sanitizer just came back into stock...and we expect it will sell out FAST based on the last time this happened! Since it's on my mind (I just snagged my limit of 2 bottles), let's talk about how effective the Thieves Hand Sanitizer and Thieves Hand Spray are.

First of all, it's important to know that the CDC recommends using a sanitizer with at least 60% ethanol, or denatured alcohol, to kill germs. What is that, you ask? According to Wikipedia, it is "ethanol that has additives to make it poisonous, bad-tasting, foul-smelling, or nauseating to discourage recreational consumption."

Here's the issue...the most common way to denature the alcohol is by using methanol, a solvent which is seriously toxic and can kill you if you ingest it. Methanol can cause severe effects on the central nervous system, acting as a central nervous system depressant. And if it's in our hand sanitizer, it's absorbed through the skin—but it's classified as a skin irritant.

Why are we putting that in hand sanitizer?!

Back to the original point: alcohol itself in hand sanitizer/spray isn't problematic or toxic. A lot of folks choose to look for alcohol-free alternatives. But we WANT alcohol, which has the ability to kill viruses and bacteria on contact

(99.99% of the time)

by dissolving their outer cell membrane.

The issue is including alcohol as a disinfecting ingredient WITHOUT making it toxic. And guess what? We can denature alcohol with pure peppermint oil. That's what Young Living does with our beloved Thieves hand sanitizer. It also contains lots of hydrating aloe vera so it feels like silk and doesn't dry out your hands. (Seriously, I love this stuff!)

The Thieves Spray is also alcohol based and denatured with cinnamon oil.
As I conclude this post...the Thieves Hand Sanitizer is already sold out again. And the Thieves Spray is still out of stock. But...when quality, non-toxic products are in demand...Young Living works hard to increase the supply while maintaining the highest standards and, more importantly, concern for the well-being of their employees and the people they serve around the world.
Mar 14, 2020 06:59 PM Central
Beverly Jacobson
The last time I was at the grocery store, I passed multiple people whose only cart contents included bottles of disinfectant, hand sanitizer, and sanitizing wipes. (Clearly this was at the beginning of the pandemic panic.)
I have to confess, I no longer even push my cart down the cleaning aisle at the store anymore. I have a hard time with the fragrances, which give me a headache, and I've learned why. What I've come to understand about the vast majority of commercial products has saved me money and preserved our health! Like our food journey, though, this process didn't happen overnight, and I'm certainly not here to pass judgment on anyone who has been using something different than I choose.
But I at least want you to KNOW! Know what's in your products. Know what those hard-to-pronounce ingredients might be doing to your respiratory system or what might happen as they are absorbed into your skin. And then know that you have alternatives!
Thieves Household Cleaner (THC) has seriously been a game-changer in our home. With no harsh chemicals, it smells amazing and works incredibly well. Some "green" products I've tried either A) actually have ingredients that are suspect or B) don't actually work all that well. THC is extremely economical as well as effective, and with its plant-based ingredients, I don't worry at all about my kids using it. We don't have pets (we have enough mouths to feed, lol), but THC is also safe for animals.
THC comes in a concentrate, and you can use it for literally every household cleaning task on your list. (And your house will smell amazing!) There are other hacks as well--for example, we add some to our laundry soap, which is also concentrated. We split the laundry soap into three 32-ounce containers, add 6 capfuls of THC, and fill the rest of the pump bottles with water. Done!
We are also big fans of the Thieves whitening toothpaste and Thieves fruit & veggie wash!
Oh...and there's a whole starter kit centered on this family favorite! If you inspect the labels in your house and find a lot of products you want to switch out, this is a great way to CLEAN things up!
If you're a lover of Thieves cleaner, or any of the Thieves product line, what's your favorite?