Feb 13, 2021 12:24 PM Central
Beverly Jacobson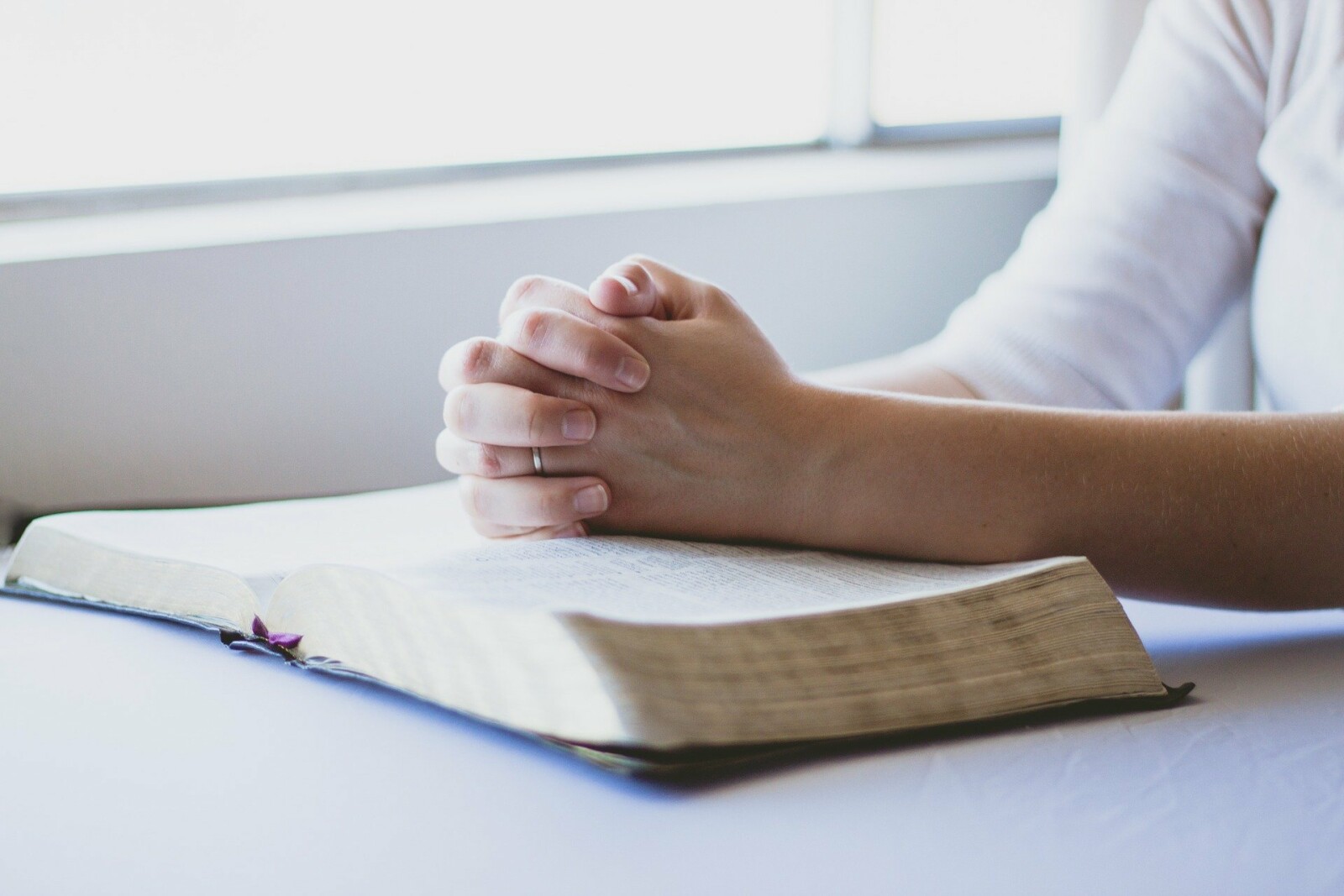 In my Fit for Life group, some of the members and I have been talking about the most pressing needs we feel we have currently: spiritual + emotional health. In pondering how to best support our group, I wondered in a post if a book study might be of interest, and we definitely had some positive responses!
I thought it might be easier to outline some potential books/studies here. Full disclosure, I have some affiliate links here, so if you choose to purchase a product because you saw it here, please know I appreciate your support!
Jennie Allen's Get Out of Your Head Study Guide is a workbook to go along with a 6-session study of the book of Philippians. My husband and I did this together pretty recently, but I'd be happy to do it again in a group setting. Because we've done it, we also have access to the videos that go along with it, so I can share my screen during our zoom meetings to watch Jennie's messages. (They are maybe 10-20 minutes long at most.) Jennie uses the book of Philippians as a springboard to discuss taking our thoughts captive before they take US captive.
If you like the topic of Option 1 but you're not sure you want a workbook (with homework, lol) plus video sessions, Jennie's Get Out of Your Head: Stopping the Spiral of Toxic Thoughts might be a better fit. We could read a chapter or so and have more of a freestyle discussion rather than being tied to a workbook. As I do not yet own this book, I don't know EXACTLY how it compares to option 1, but my guess is the content is very similar with just a different means of presentation.
If you'd rather delve specifically into how emotions affect us physically, with a smattering of spiritual elements as well (but in a different way than the options above), perhaps Karol Truman's Feelings Buried Alive Never Die book would get your vote. This is a well-known, often-cited resource that I ended up purchasing for our own family library, and I have referenced it a lot even though I haven't read all the way through it yet. My interest in the connection between our body, mind, and emotions continues to increase the more I learn, and this is a book well worth having even if it doesn't get voted into our book study!
From the author of the famous book Boundaries, Dr. Henry Cloud, is a newer resource that caught my attention: Changes That Heal. The first sentence in the book description says, "Many of us struggle with anxiety, loneliness, and feelings of inadequacy." Um, you think?! Check out the rest of the description to see if this might be a good fit for our book club. (Also, full disclosure, while I've seen excerpts from Boundaries, I've never read it, so perhaps that's an option...?)
I know this may be a little late, but because it captured my interest, I'll just put it out there. Paul David Tripp released Journey to the Cross: A 40-Day Lenten Devotional. Since Lent begins February 17, if we do this as a group study, it would likely require playing a bit of catch-up, but I think we could make it work if the majority desire it!
OK! If you're in my Fit for Life group, go there and vote in the poll by Sunday evening if you'd like to participate! And if you're not in the group, you can request to join! If you choose not to do a book study with us, no biggie, but I DO encourage you to be reading SOMETHING! What are you currently reading, or what will you start reading? Let me know in the comments!
Feb 9, 2021 05:43 PM Central
Beverly Jacobson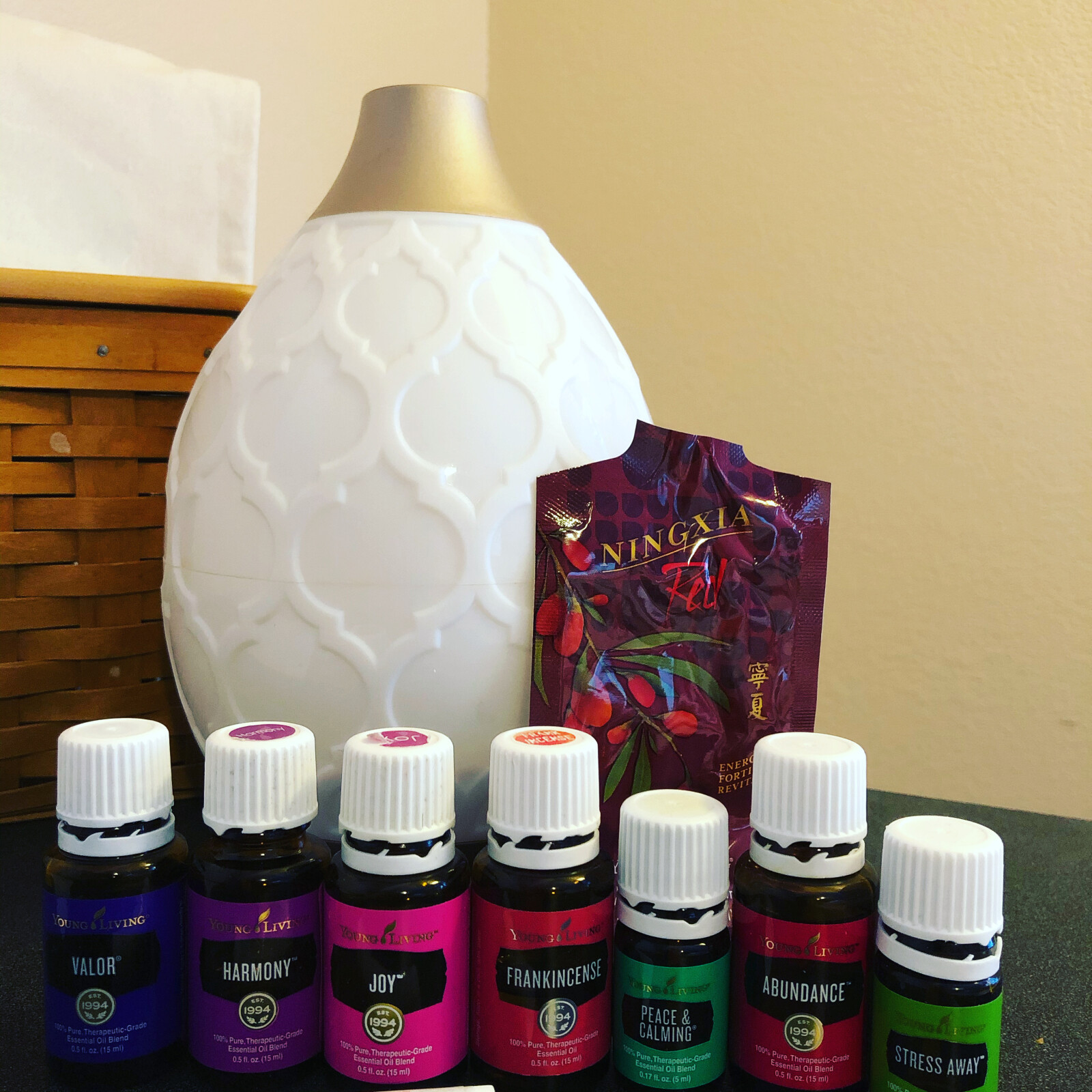 It's been 6 years since I ordered "that kit." It was somewhat of a whim—my husband said we didn't have much to lose, so why not try it? At least the house would smell nice, right?! And maybe, just maybe, it would help our family stop dropping like flies every time someone came home with a sniffle.

Little did I know how life-changing it would be for all of us. Little did I know I'd be learning more about science and how our bodies work than I ever learned in school. Little did I know how empowering it would be to have choices in the ways I support my and my family's physical, mental, and emotional health—without harmful side effects.

This pic shows a few of my favorite things. A few came in that very first starter kit (well, refills obviously!) but are now counted as friends. What lifestyle choices have you made that are still part of your daily routine 6 (or however many) years later?
Mar 7, 2020 08:39 AM Central
Beverly Jacobson
It was a Saturday in January 2011, and I was on a massive grocery hunt. My friend Sidra, who had taught me about the GAPS (Gut and Psychology Syndrome) diet, was taking me to the places she had found best for healthy food shopping. I had already gutted my pantry--who knew there was high fructose corn syrup in so many items?! Pretty much everything in a jar or a box had to go. We had eaten up most of the fresh items, so my refrigerator and freezer were ready for the loads I would haul home.
When all was said and done, I had spent over $750 total at Dorothy Lane Market, Natural Grocers, Trader Joe's, and Meijers. Not only did I buy food (which I didn't think would last more than a week, with 5 kids plus my husband and myself to feed), but also I had needed to get some specific kitchen tools, to include a giant stock pot (for homemade chicken broth) and an immersion blender. And just like that, I plunged into a different world, one that included things like:
probiotics

grass-fed beef

organic everything

raw milk

coconut and almond flours

homemade sauerkraut, yogurt, mayonnaise, salad dressing, and more.
It's been a long time since that long, difficult, yet incredibly educational year we spent on the GAPS diet. I am thankful we do not HAVE to be on such a strict eating plan long term. And yet I am also grateful for the knowledge I gained--reading product lables, choosing our foods carefully, and being aware of what we put in and on our bodies. We've been on an intentional health journey ever since, one I will pursue for life! I'm not leaving the state of my overall wellness to chance, nor am I beholden to any genetic codes. My daily choices matter. And so do yours!
Are you, like me, committed to being FIT FOR LIFE? Grab my guide and let's do this thing together! And check back here for more ideas, tips, recipes, and encouragement. Or, for even more detailed info on being fit for life, join our private wellness community.
For me...it all started with food. What was the catalyst for YOUR health journey?